Ranbir Kapoor isn't worried about being branded 'toxic'
Ranbir Kapoor has insisted he isn't worried about being branded 'toxic' after his wife Alia Bhatt confessed he often asks her to wipe off her lipstick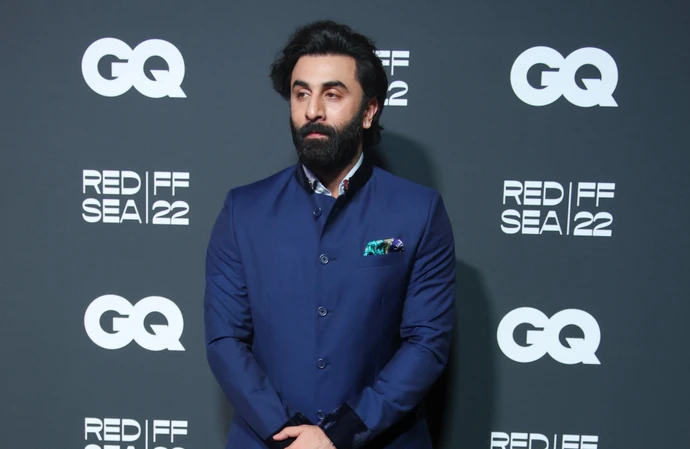 Ranbir Kapoor has insisted he isn't worried about being branded "toxic".
The 41-year-old actor came under fire after his wife Alia Bhatt opened up about their relationship in an interview with Vogue magazine - revealing Ranbir often asks her to wipe off her lipstick - but the 'Barfi!' star is adamant he's not concerned about being accused of displaying "toxic masculinity".
In a video chat with fans shared on X - formerly known as Twitter - Ranbir explained: "Recently, I was reading some article about being toxic and something relating to some statement I made and I understand this. And I am on the side of the people who are fighting for the toxic masculinity [sic], if they use me as the face of it, it's fine because their fight is bigger than just me feeling sad about them having an opinion about what I said. I look at a larger picture."
It came after Alia told Vogue: "One thing my husband … when he wasn't my husband but when he was my boyfriend as well … he would be like 'wipe that off, wipe that off' because he loves the natural colour of my lips."
In the chat with fans, Ranbir went on to explain why he doesn't take criticism on social media to heart.
Ranbir added: "I'm not on social media so I don't have the need to deal with it which is a great thing. But I feel negativity is very important especially if you are an artist and if you have some work out there I think both need to exist because then that creates a balance.
"You know sometimes a lot of things are written about you as an actor, a lot of opinions are made which are not necessarily true and if you take it for a pinch of salt because this image of mine which has been created by the movies or the characters I play or by media is something that I don't own."