James McAvoy to star in Speak No Evil
James McAvoy has been cast in 'Speak No Evil', a remake of the Danish psychological horror thriller 'Gaesterne'.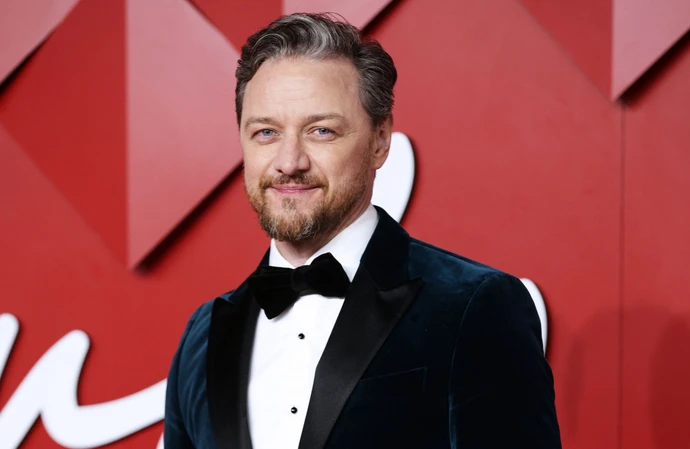 James McAvoy is set to star in 'Speak No Evil'.
The 43-year-old actor is attached to feature in a remake of the Danish psychological horror thriller 'Gaesterne'.
The movie is being written and directed by James Watkins for Universal and a release date of August 2024 has been set by the studio. The director has previously worked on the horror movies 'Eden Lake' and 'The Woman In Black' as well as the TV shows 'Black Mirror' and 'McMafia'.
'Speak No Evil' centres on a family who take a dream holiday to an idyllic house in the country, only to have the vacation turn into a psychological nightmare.
The original film was directed by Christian Tafdrup and was nominated for 11 Danish Film Awards, the nation's equivalent of the Oscars.
Blumhouse chief Jason Blum is producing with executive producers including Tafdrup, Paul Ritchie, Jacob Jarek and Bea Sequeira.
James is known for playing Professor Charles Xavier in the 'X-Men' film series and revealed that he would be willing to reprise the role in the Marvel Cinematic Universe (MCU) given the right story.
The 'Glass' star said: "I'm all about doing good stuff, and when I got asked to play Charles for the first time, it was good stuff. It was good writing, and I was excited. If people offer me good writing, I'm always going to be excited."
Despite being open to a return, James is satisfied with the ending for the character and wouldn't be disappointed if he never returned to the part.
He said: "I do feel like I've had a good ending with Charles and I got to explore some really good stuff, particularly in the first two movies that I did for him as a character. So if my time is done, I'm happy with the time that I spent and the time that I was given and if good writing comes in and people want to do stuff with me, I'll always be open to that, but it's got to be good."