Madonna to revive famous cone bra for new tour
Madonna is to wear her famous cone bra on her upcoming tour, more than 30 years after the iconic costume made its debut.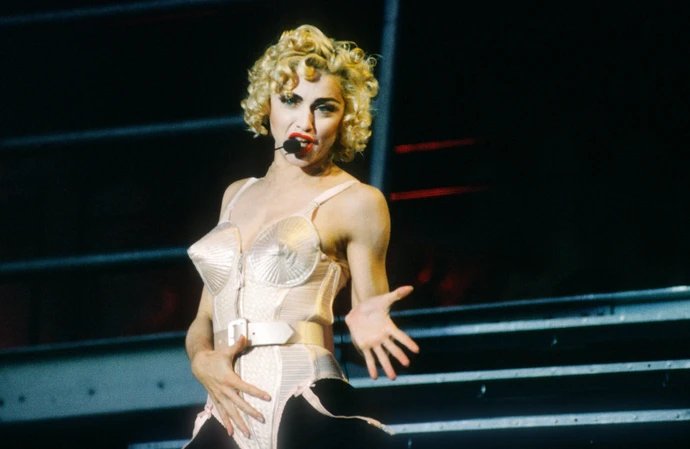 Madonna is to wear her famous cone bra on her upcoming tour.
The 64-year-old pop star initially wore the iconic Jean-Paul Gaultier-designed corset during her 'Blonde Ambition World Tour' in 1990 and now that she is set to hit the road once again in honour of her 40th anniversary in music, is reportedly set to be reviving the look along with various other costumes from her career as part of 'The Celebration Tour', which will take place from July this year until January 2024.
A source told The Sun newspaper's Bizarre column: "Madonna will be reflecting on her entire career in the tour and that won't just be the music - it will be the clothes too. She wants to wear updated versions of her most recognisable outfits and the cone bra is at the top of the list. She has been a trailblazer with her fashion and is getting a lot of her designer friends involved in helping her."
The insider went on to add that the 'Material Girl' hitmaker is putting "everything" into the show - which will run for 72 shows across the US,Canada, Europe, and the UK - and teased that "every single detail" has been thought of to a great extent and assured fans of the pop icon that her return will be "worth the wait."
The source said: "Madonna is putting absolutely everything into this show and is laser-focused on making it a spectacle which the fans will adore. Every single detail is being thought over at length. It will be well worth the wait."