Paul Simon announces first album in 7 years
Paul Simon's 33-minute record is best listened to from start to finish in one sitting, the music legend says.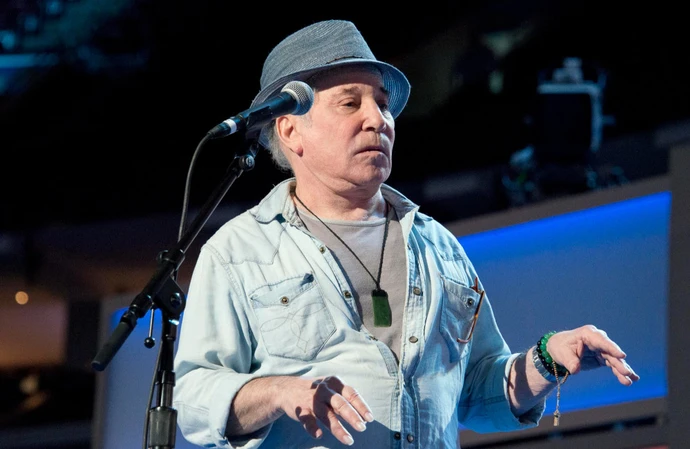 Paul Simon has announced a new album that is intended to be listened to sequentially.
The 81-year-old music legend will release the 7-track, 'Seven Psalms', a 33-minute piece of work that he says came to him in a dream, on May 19.
The acoustic collection is to be accompanied by the documentary, 'In Restless Dreams'.
In the trailer, Simon explains how the album - his first new material in seven years - came to be, sharing: "On January 15th, 2019, I had a dream that said 'You are working on a piece called 'Seven Psalms'. The dream was so strong that I got up and I wrote it. But I had no idea what that meant. Gradually information would come. I would start to wake up two or three times a week between 3:30 and 5 in the morning, and words would come, I'd write 'em down, then start to put it together.
"I like to work and then discover.
Well, it's really interesting. I'm trying all the time to move things in this kind of flow way that puts you in a dream, and I think if you're willing to fall into a dream space, you're willing to let your judgment down.
"This is a journey for me to complete. This whole piece is really an argument I'm having with myself about belief or not."
The documentary will ponder "how the limitation of your belief always tends to be tied to your conception of your mortality."
Simon's last solo album was 2016's 'Stranger to Stranger'.
The legendary songwriter - who penned classics including 'Bridge Over Troubled Water', 'Mrs. Robinson' and 'The Boxer' for his folk-rock duo Simon and Garfunkel with bandmate Art - retired from touring in 2018.
However, he didn't rule out performing completely.
And Simon returned to the stage to play at San Francisco's Outside Lands festival in August 2019, donating profits to local environmental non-profits.
The track-listing for 'Seven Psalms' is:
1. 'The Lord'
2. 'Love Is Like A Braid'
3. 'My Professional Opinion'
4. 'Your Forgiveness'
5. 'Trail of Volcanoes'
6. 'The Sacred Harp'
7. 'Wait'