'It's quite strange': Kelly Jones visited by late bandmate Stuart Cable in his dreams most days
Kelly Jones always has his late bandmate, who was like a brother to him, on his mind.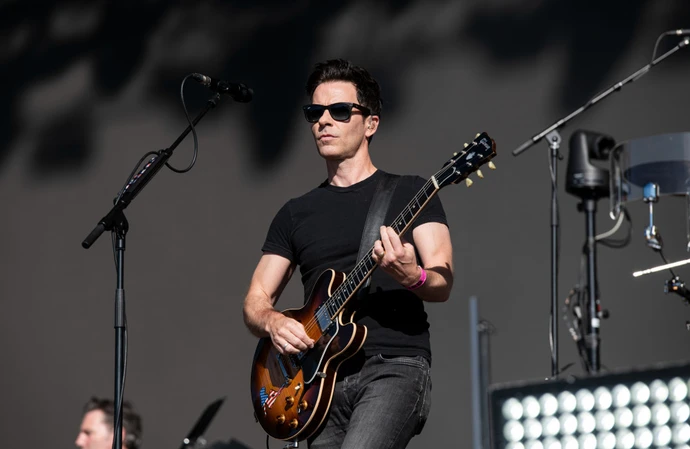 Kelly Jones sees his late Stereophonics bandmate Stuart Cable in his dreams "at least five times a week".
The drummer - who quit the group in 2003 - tragically choked to death on his own vomit after a three-day drinking session in 2010, at the age of 40, and the 48-year-old frontman has had his close pal on his mind ever since.
Speaking on the 'I Never Thought It Would Happen' podcast, Kelly said: "Stuart turns up in my dreams at least five times a week. Still to this day, it's quite strange.
"He was like a big brother to me. He was the one who introduced me to a lot of other music and it was his van we were driving around in."
The 'Maybe Tomorrow' hitmaker added: "Him dying at 40, I'd like to say it was a surprise but in many ways, it wasn't, because he was that kind of character.
"And he was a very, very funny guy. A lot of those comedians have obviously got insecurities underneath as well but you don't realise that when you're younger, you just think it's all bravado."
Kelly reflected on their friendship in the tune 'Anyone Knew Our Name' from the band's 2017 LP 'Scream Above The Sounds'.
Speaking to The Sun newspaper at the time, Kelly said: "One day the album was pretty much done but I had this overwhelming feeling to write about him. I'd been back to Wales to show my kids where I came from and so the writing was inspired by those memories.
"It's quite a sensitive song and was just pages of thoughts. Stuart is someone you'll never forget. He was a character that burnt very brightly. He had a huge smile and personality and he was very proud of this band - even when he wasn't in it."