Dave Gahan discussed the future of Depeche Mode with his therapist
Dave Gahan turned to his therapist for advice on how best to go about his working relationship with Martin Gore.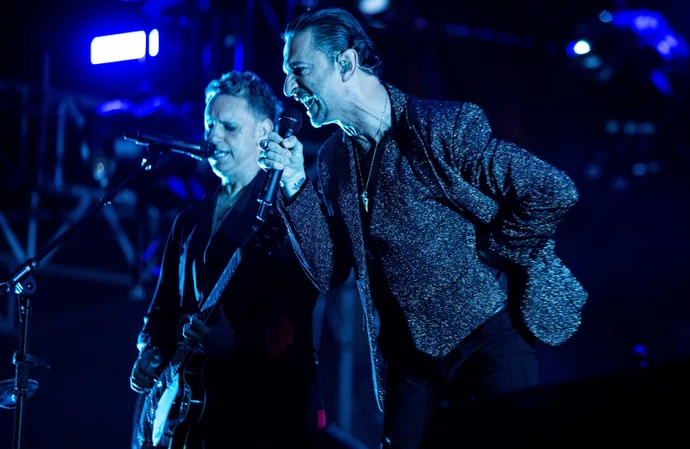 Dave Gahan discussed the future of Depeche Mode with his therapist.
The 'Enjoy the Silence' hitmakers, also including Martin Gore, became a duo last year following the passing of Andy 'Fletch' Fletcher aged 60, and in order to decide how best to move forward with his relationship with his bandmate, frontman Dave, 60, got some advice from his therapist.
Martin, 61, told the new issue of MOJO magazine: "Dave was very open with me, before we started the recording sessions.
"He said he'd been talking to his therapist about how we were going to be. What our new relationship would be like."
Dave admitted he wishes he had been "kinder" to his late bandmate.
He said of the aftermath of his passing: "I rang Mart.
"We were both upset. My first thought was, I wish I'd been kinder."
Asked what he meant by kinder, he expanded: "Yeah. There are things that I wish I'd let Fletch know: Like, Hey, I know you don't play anything, but f***, I'm so glad you're here. I don't know what the f*** you do, but it's something. And maybe it's really, really important."
Fletch would always stick up for Martin if he and Dave had creative disagreements.
Dave said: "Martin had lost his champion - someone who would always fight for Martin.
"If there was ever a disagreement over a song or a part, Fletch would sit me down and it would be, 'Fing is, Dave ... Martin and I have been talking and ...' I mean, that got really old. Why won't Martin tell me himself?
"And that's where we kind of got to on the last record [2017's 'Spirit'].
As a result of not having Fletch in the room, the pair have become better at communicating and have a "better friendship" than ever before in their 40-year career.
Dave said: "I think Fletch's presence forced Martin and I to ... maybe this is the wrong word, but compete.
"And it created a certain atmosphere of being a bit spiky.
"So Martin and I have had to find a different way. We had to find a way of communicating, becoming friends."
He laughed: "Sounds weird, I know"
The electronic duo will release their first album since Fletch's death, 'Memento Mori', on March 24.