Travis Kelce's mum says he 'shot for stars' by romancing Taylor Swift
After initially appearing to downplay her NFL star boy's romance with Taylor Swift, Travis Kelce's mum Donna has now gushed about how happy he is with the performer.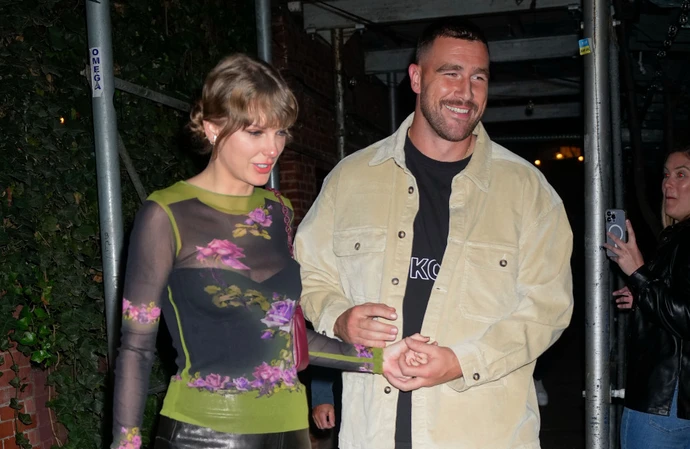 Travis Kelce's mum Donna Kelce says her son "shot for the stars" by dating Taylor Swift.
The 34-year-old Kansas City Chiefs player's relationship with 33-year-old singer Taylor was confirmed she was spotted cheering him on at The Arrowhead Stadium on 23 September next to his mum Donna, who also has NFL player son Jason Kelce, 35.
Donna, 70, has now told WSJ. Magazine about Travis' joy at being with Taylor: "I can tell you this.
"He's happier than I've seen him in a long time… God bless him. He shot for the stars!"
During a sit-down interview on the 'Today' show in October, Donna seemingly came off unenthusiastic about Taylor.
Once it aired, Travis called his mum to assure her she did a good job after she said spending time with Taylor was "ok".
During her interview with co-hosts Savannah Guthrie and Hoda Kotb last month, Donna said she could not "tell" if the pair were a "budding romance" because it is "just too new".
She added: "I don't like to talk about it. It's just one of those things where everyone saw me.
"I was in the boxes with her. It's another thing that's amped up my life."
Travis has said that even though Taylor would "hate (him) for saying this," he described having "somebody playing Cupid" and convincing the pop star to reach out to him.
He added: "There were definitely people she knew that knew who I was, in her corner.
"She told me exactly what was going on and how I got lucky enough to get her to reach out.
"Everybody knows I'm a family guy.
"Her team is her family. Her family does a lot of stuff in terms of the tour, the marketing, being around, so I think she has a lot of those values as well, which is right up my alley."