Kate Moss' daughter didn't think she was 'cool' for years
Kate Moss' daughter Lila only felt her mum was "cool" when she was 16 and developed an appreciation for the same art as the supermodel.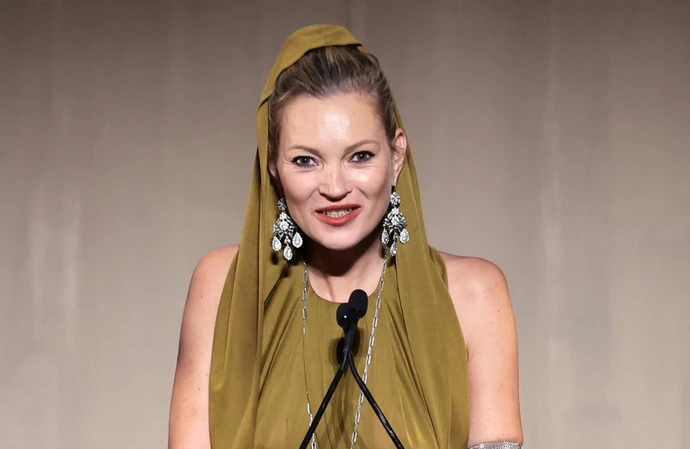 Kate Moss' daughter only realised the supermodel was "pretty cool" when she was 16.
The 49-year-old beauty always kept her work away from Lila, now 23, as much as possible, and though the younger model was always aware that people were "fascinated" by her mum, she just saw her as a parent with tough rules until a casual remark from her father, publisher Jefferson Jack.
Lila told the new issue of Britain's Vogue magazine: "When I started school, I began to realise how fascinated people were by 'Kate Moss, the supermodel', but to me, she was still just the person who wouldn't let me use my phone at the dinner table and made me come home from parties in Notting Hill earlier than any of my friends.
"It's only at, like, 15 or 16 that I began to realise she might actually be pretty cool.
"I'd started to get interested in art and design, and my dad [Jefferson Hack] said to me, "You do realise that your mum has a lot of pieces by some of these artists you love in your house, right? Marc Quinn, Francis Bacon, Damien Hirst…' "
It was important to Kate to keep Lila away from the "craziness" of the fashion industry when she was younger - but she revealed her daughter is "traumatised" by frequently seeing her in a hairpiece for work.
She said: "I kept working after I had Lila, of course, but I shifted most of my jobs to the UK, and kept her away from the craziness of sets and backstage and everything.
"It didn't take long to realise she wanted mummy to be mummy, not a model in a wig. She's still traumatised by the wigs, you know – if I put one on, she's immediately like, 'Take it off, take it off!'
"And, honestly, staying in England meant I could be around to hang out with Lila and all of my godchildren as they got a little bit older, which I loved."