'My existence is wonderfully boring...' The Crown star Emerald Fennell insists she's no celebrity
'The Crown' star Emerald Fennell considers herself "wonderfully boring" and insists her life doesn't compare to the glitz and glamour of real Hollywood celebrities.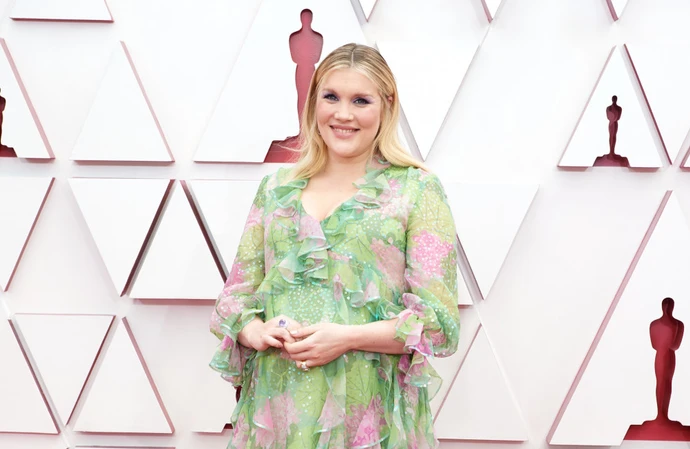 Emerald Fennell is too "wonderfully boring" to be considered a celebrity.
The 38-year-old actress is hot property in Hollywood thanks to her portrayal of Camilla Parker Bowles in 'The Crown' and showrunner work on 'Killing Eve'. Her accolades include two BAFTAs, one Screen Actors Guild Award and the Academy Award for Best Original Screenplay for her directorial debut 'Promising Young Woman'.
Despite her glittering trophy cabinet, Emerald insists she is living a life that is about as far away from the A-list as you can get.
In an interview with Harper's Bazaar UK, Emerald said: "The Oscar was completely mad, but I'm lucky – it all happened in the pandemic, so there were no red carpets.
"I'm not famous, I don't get stopped in the street or spend nights mingling with 'the stars'.
"I hold Eurovision parties at home. My existence is normal, domestic and wonderfully boring."
Despite insisting she is still "normal", Emerald's career continues to flourish. Her latest project, 'Saltburn' sees Emerald direct Barry Keoghan, Rosamund Pike and Richard E. Grant in a psychological thriller.
Reflecting on the movie, she emphasised that its main theme, admitting to your flaws, is a fundamental part of life that needs to be discussed more.
She said: "It's when we aren't honest about our monstrosities that we are in trouble. And I've always liked picking that scab."
Emerald then explained the significance of a disturbing naked scene, emphasising that it was meant to give the audience a "squeamish kick".
She said: "There are several parts of this film designed to just give you a squeamish kick, that pleasure-revulsion shiver.
"But actually, that scene feels like the most straightforward to me. It's the most transgressive, but is also an act of desperate grief and love, so seems like something I can really understand."