Kristin Cavallari resorts to 'catfishing' on dating app Raya
Kristin Cavallari thinks she is "catfishing" on her Raya profile because she is hiding the fact she has children.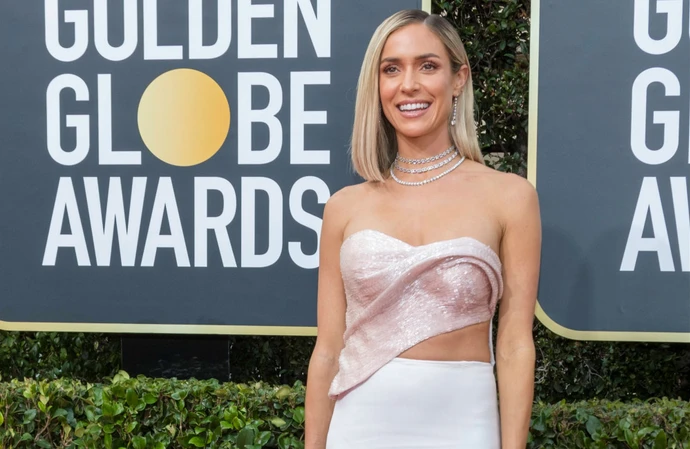 Kristin Cavallari is "catfishing" on the dating app Raya.
The 36-year-old star split from husband Jay Cutler - with whom she has Camden, 10, Jaxon, nine, and seven-year-old Saylor - in April 2020 after seven years of marriage and she's now ready to go looking for love again, but admitted she doesn't feel like she's being honest with potential suitors because she's made no mention of her kids on her profile on the exclusive dating app.
Speaking to Justin Anderson on her 'Let's Be Honest' podcast, she said in a clip shared to TikTok: "I do feel like I'm catfishing people to a degree because I don't have anything about my kids on Raya.
"Not only do I have kids, I have three kids,' she went on. Like, I have a crew."
Justin then asked: "So why can't you in your bio just be like 'Mom'? 'Mama bear', what do women always say, like, 'Mama to three littles'."
Kristin laughed and claimed she'd never get a date if she was truthful.
She replied: "I'll never get matched with anybody!"
Despite her profile, the Uncommon James founder recently admitted she views all dates as potential stepfathers to her children, which has made her set "really high standards" when it comes to potential partners.
She said: "I'll go on a first date with someone and sit there thinking, 'Could you be a stepfather to my children?' And then I'm like, 'No, you suck.'
"The good thing is I'm not going to waste my time. I have really high standards now because of my kids.
"They met one person once because they were a fan of his. They asked me to go out with him when they were with me so that they could meet him. I'm very open with them; they know what's going on in my love life and who I'm talking to. And they have strong opinions! I haven't found someone who's special enough to be around them yet."