Andrew Ridgeley 'regrets' tiny Wham! shorts
Andrew Ridgeley has admitted he 'regrets' the tiny shorts he wore alongside his Wham! bandmate George Michael in the 1984 video for their pop hit Wake Me Up Before You Go-Go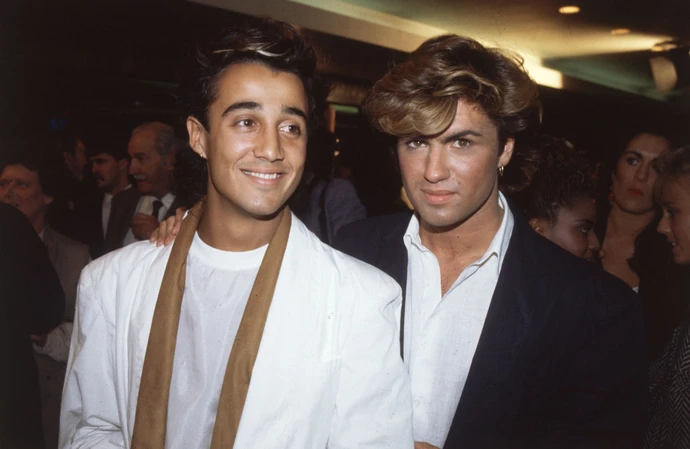 Andrew Ridgeley has joked he's "regretful" of the tiny shorts he wore during his time in Wham!.
The 60-year-old pop star wore a particularly snug outfit alongside his bandmate George Michael in the 1984 video for their hit 'Wake Me Up Before You Go-Go' and Andrew has admitted the costume might not have been the best choice.
During an interview with New York Post column PageSix, Andrew was asked if he was "amazed" by how tiny his shorts were, and he replied: "Not amazed [at how short they were but] slightly, how shall I say? Regretful."
He then added: "No, it was all a bit of fun. Bjorn Borg and John McEnroe, they all wore shorts that length. It was very a la mode. At least we had the pins to work with it."
When asked if he was worried about "bits and bobs" falling out of the shorts, he laughed: "They were well packaged."
Andrew made the comments at the Rock and Roll Hall of Fame induction ceremony in Brooklyn, New York on Friday night (03.11.23) where he was on hand to help induct his late former bandmate into the institution.
He admitted the event felt sad without his old pal - who died on Christmas Day in 2016 aged 53 - but he was trying to stay positive. Andrew added: "Looking at the positives rather than the element of sadness that attaches oneself. One should be focused on good things!"
George was honoured on stage by Carrie Underwood who performed 'One More Try' while Maroon 5 frontman Adam Levine covered classic track 'Faith' while Miguel and Jake Clemons took on 'Careless Whisper'.
The inductees also included Sheryl Crow, Willie Nelson, Missy Elliott and Kate Bush, who pulled out of attending the ceremony at the last minute.
Kate - who rarely makes public appearances or comments - said in a statement: "I am completely blown away by this huge honour - an award that sits in the big beating heart of the American music industry.
"Thank you so much to everyone who voted for me. I never imagined I would be given this wonderful accolade ... I'm afraid I won't be able to attend the ceremony tonight, but for me the real honour is knowing that you felt I deserved it ...
"Music is at the core of who I am and, like all musicians, being on the journey of trying to create something musically interesting is rife with feelings of doubt and insecurity.
"I'm only five foot three, but today I feel a little taller."
Kate was inducted by rapper Big Boi and honoured in a video tribute which included words from stars including Sir Elton John and Peter Gabriel while St. Vincent performed her track 'Running Up That Hill'.