The View star Joy Behar is writing a book: 'She'll take aim at anyone everyone and everything!'
Joy Behar is to "take aim at everyone" with a new book she is writing about her long career in television.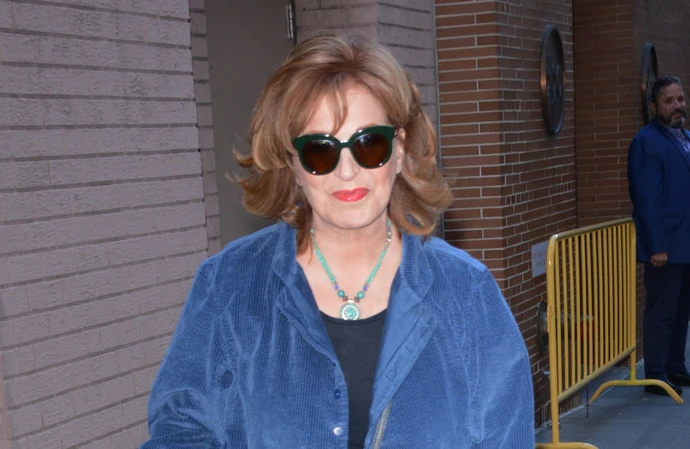 Joy Behar is writing a tell-all book.
The 81-year-old TV star has made a career out of interviewing celebrities as part of her long-running role as a panellist on ABC talk show 'The View' and is now said to be "taking aim at everyone" as she puts pen to paper for a memoir, People has confirmed.
A statement obtained by the outlet said: "Behar's acute powers of observation and her ability to vividly recreate the little details and fleeting moments that make up a lifetime. She will take aim at everyone and everything, including herself."
The news comes just days after Joy teased that she had been "holding things back" during her time on 'The View' and revealed that 'Real Housewives' producer Andy Cohen had been "begging" her to write a book based on her time in the spotlight.
Speaking on the 'Behind the Table' podcast, she said: "Andy Cohen is on his knees begging me to do a book. Remember that book 'You'll Never Eat Lunch In This Town Again'? The girl writes a book and talks about things like … one movie star has B.O., another one has bad breath. And then she can't…'You'll Never Eat Lunch In This Town Again' is a good title for the book. Do you think I'd be on the show for 27 years if I did not hold something back?"
Joy was an original panellist on 'The View' when it launched in 1997 but was let go from the show in 2013 and returned a year later.
At the time, she alleged that "someone" on the production wanted her gone because of her political views as she claimed that that the decision to leave was not entirely her choice.
She said: "Somebody wanted me gone. was not 100 percent my choice. When they told me they weren't renewing, I said, 'Good, I'm out of here.'