Claire Holt gives birth to son
Claire Holt has given birth to her and husband Andrew Joblon's third child, a son named Ford.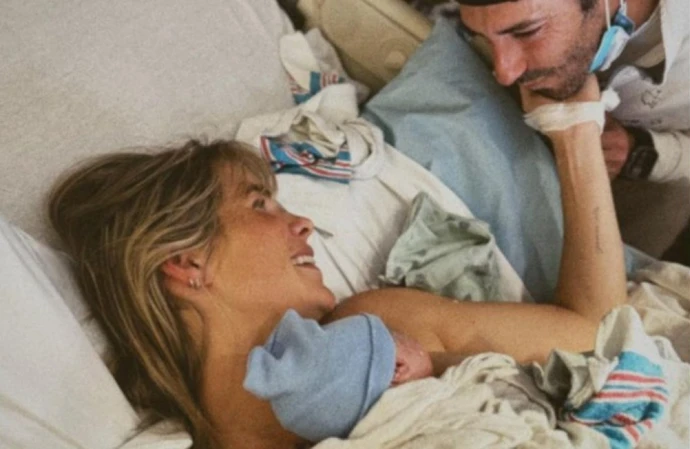 Claire Holt has given birth to her third child.
The 'Vampire Diaries' actress revealed in June she and husband Andrew Joblon were expecting a baby boy - a sibling for James, four, and three-year-old Ella - and now their son has been born and the couple have called him Ford.
Claire took to Instagram to share a photo of her baby in her arms in a hospital bed, with her husband watching over them, and simply wrote on Friday (10.11.23): "[white heart emoji] Ford Joblon [white heart emoji] (sic)"
The 35-year-old star first revealed she was pregnant when she showed off her baby bump at the premiere of 'Killers of the Flower Moon' at the Cannes Film Festival in May.
She then confirmed on Instagram she is expecting another child, saying in one post: "Me and no 3."
Claire also commented in a post on her Instagram Story her family were "happy" as "we are growing".
Two weeks later, the 'Originals' star told her Instagram followers she had a "boyyy" on the way
Claire – who was previously married to film producer Matt Kaplan, 39, from 2016 to 2017 – and her husband Andrew, who she wed in 2018, suffered a miscarriage before the birth of their son.
She said in a cover story for Mini Magazine in 2019: "We lost the baby late in the first trimester.
"It was devastating and I felt broken and ashamed. Because I experienced such intense grief, I found it very difficult to process things and move on."
The actress got pregnant five months later but said she felt like she was "always waiting for something to go wrong".
She added in an Instagram post in March 2018: "I debated sharing this so soon and I'm still frightened about making such a private struggle public, but I'm doing it anyway because it's important.
"Because of the miscarriage, I didn't want to get my hopes up. It was quite difficult to connect with the baby and I was on edge for most of the first trimester."