Brooke Shields rushed to hospital with Bradley Cooper clutching her hand after suffering seizure that turned her BLUE
After downing too much water, Brooke Shields collapsed and passed out while having a grand man fit – and woke to find 'The Hangover' star Bradley Cooper comforting her.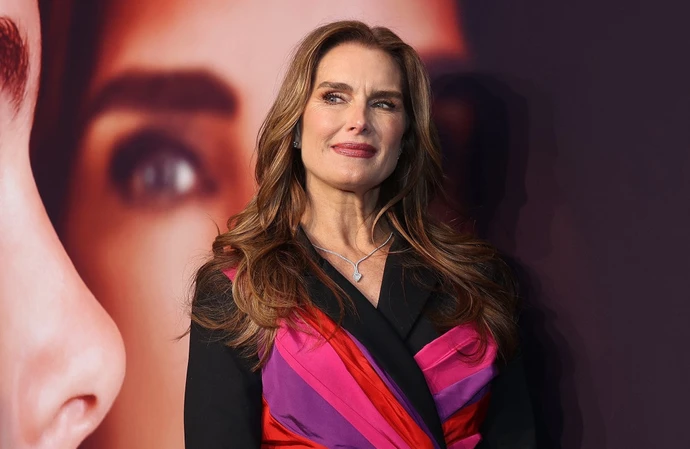 Brooke Shields was rushed to hospital by ambulance with Bradley Cooper clutching her hand after she suffered a grand mal seizure that turned her blue.
The 'Pretty Baby' actress, 58, had been preparing for her one-woman show at The Carlyle in New York when she collapsed and started "frothing at the mouth" before emergency workers were called – and she woke to find 'The Hangover' star Bradley, 48, comforting her.
She told Glamour magazine about the scare: "I was drinking so much water, and I didn't know I was low in sodium. I was waiting for an Uber.
"I get down to the bottom of the steps, and I start evidently looking weird, and (the people I was with_ were like, 'Are you OK?'"
Brooke went on to make her way to the Carlyle before she saw blackness and had a fit.
She added: "I go in, two women come up to me; I don't know them. Everything starts to go black. Then my hands drop to my side and I go headfirst into the wall.
"I start having a grand mal seizure. It means frothing at the mouth, totally blue, trying to swallow my tongue. The next thing I remember, I'm being loaded into an ambulance. I have oxygen on."
Bradley ended up by her side after a sommelier had attempted to call Brooke's husband Chris Henchy, 59, but instead reached an assistant who got another assistant to contact the 'Maestro' actor as he was nearby.
Brooke joked about turning up at hospital with the A-lister: "And then it was like, I walked in with Jesus."
She added medics initially thought her "brain was seizing", before a doctor told her the seizure – which landed her in the intensive care unit – was due to low sodium after drinking too much water for an extended period of time.
Brooke said: "I flooded my system, and I drowned myself, "and if you don't have enough sodium in your blood or urine or your body, you can have a seizure."
Doctors believed she had been cutting back on salt for superficial reasons, but Brooke insisted she only started downing water as she "felt dehydrated" and was "singing more than I've ever sung in my life and doing a show and a podcast".