Nick Jonas and Priyanka Chopra Jonas' daughter seen for first time
Nick Jonas "cannot wait to embarrass" his daughter with his Hollywood Walk of Fame star as the little one makes her first public appearance.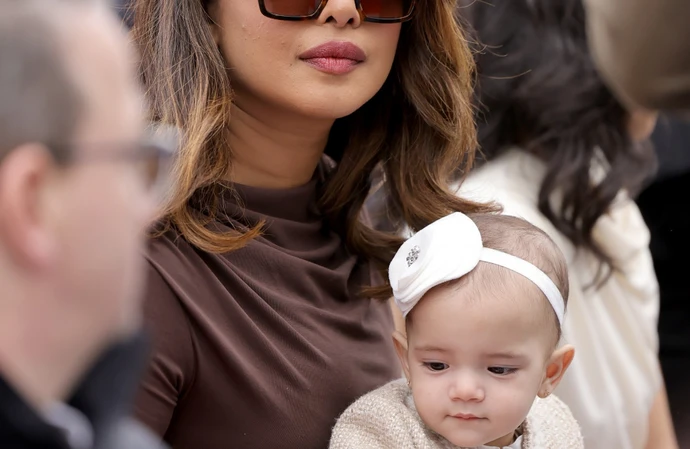 Nick Jonas "cannot wait to embarrass" his daughter with his Hollywood Walk of Fame star.
The 30-year-old pop star - who is married to Priyanka Chopra Jonas and has 12-month-old Malti Marie with her - was given the prestigious honour of a spot on Hollywood Boulevard in Los Angeles along with his brothers Joe, 33, and Kevin, 35 as The Jonas Brothers and joked that he wants to show his daughter up in front of her friends with the star when she is a teenager as the little one appeared in public for the first time ever.
He said: "To my beautiful wife, you are the calm in the crazy, the rock in the storm and I love being married to you. It is the greatest gift. And I love being a parent with you, so Malti Marie, 'Hi, babe.' I can't wait to come back here with you in 15 years and embarrass you in front of your friends."
The former Disney Channel star was joined by his brothers at the prestigious event - who he has sold more than five million albums with since their days appearing on 'Camp Rock' and 'Hannah Montana' in the late 2000s - and Kevin went on to explain that the honour was "testament" to the support of their fans.
He said: "This is a testament to the love and support of our fans, our family, and our friends who have been with us every step of the way. Thank you to everyone who has shown up, and even flown in, for this moment. We are so grateful to everyone who has made this possible, from our label to our management, to the media, and of course, most importantly, our fans. You have been the driving force behind everything we do, we couldn't have done this without you. So, thank you," the 35-year-old continued, before adding: "Oh, and to Joe and Nick, couldn't have been here without you! This is pretty awesome."