Sophia Bush gets TWO new tatts amid divorce from Grant Hughes and 'new romance' with Ashlyn Harris
Amid reports she is dating former soccer player Ashlyn Harris after her short-lived marriage broke down, Sophia Bush has showed off two new inkings that read 'Oh boy' and 'In progress'.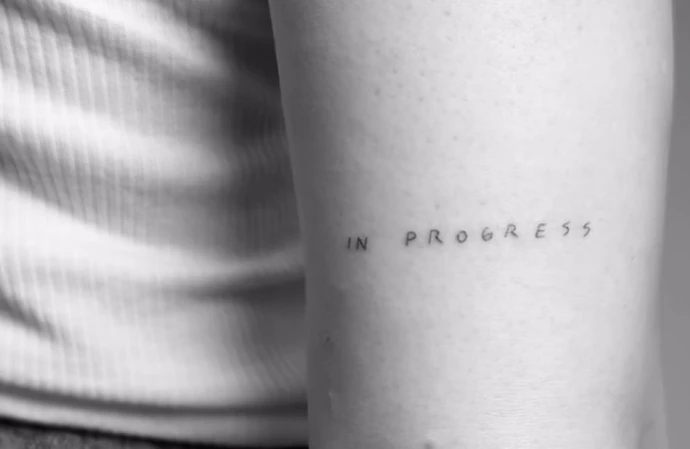 Sophia Bush has had two new tattoos amid her divorce from Grant Hughes and alleged new romance with Ashlyn Harris.
The 'One Tree Hill' actress, 41, got one inking on her hand that read 'Oh boy" while another on her arm above her elbow said 'In progress', with her new body art done by celebrity tattoo artist Daniel Winter, whose A-list clients have included John Legend, Miley Cyrus, Demi Lovato and Lady Gaga.
Sophia showed off the new tatts by posing with them on Daniel's Instagram, and they come more than two months after she filed for divorce from her entrepreneur husband Grant, 40, after only one year of marriage.
A source told Page Six about their break-up: "Sophia and Grant were friends for 10 years and bonded during Covid through their love of community service.
"They continue to run their non-profit together and remain good friends."
Earlier this month, it was reported Sophia was dating former soccer player Ashlyn, 38, who filed for divorce from her fellow athlete wife Ali Krieger, 39, in September.
Sophia and the retired player were seen together in photos posted to social media by Canadian soccer player Selenia Iacchelli, prompting fans to speculate that something more was going on between them.
A source told Page Six about the pair's apparent budding romance: "It's very new. They are definitely a couple."
A separate source told UsWeekly the pair had "instant chemistry" and "bonded over their breakups and having to start over".
Ali recently shared photos of herself preparing for playoffs on Instagram, saying she was in her "Beyoncé lemonade era" following the split.
Her brother Kyle then flooded his sister's Instagram comments with apparent accusations against Ashlyn for allegedly cheating on his sister.
He said: "Love you and so proud of you!! These h*** ain't loyal!! But me and your fans are!"
Kyle, 40, also shared lyrics from Beyoncé's 2016 hit 'Don't Hurt Yourself' – a track from her 'Lemonade' album in which she seemingly addressed husband Jay-Z's alleged infidelity.
Kyle added on Instagram: "'This is your final warning, you know I give you life. If you try this s*** again, you gone lose your wife.'"