Julia Fox wishes she could 'fade into a crowd for a day'
Julia Fox has admitted it's "f****** hard" being her and she wishes she could go one day without anyone noticing her.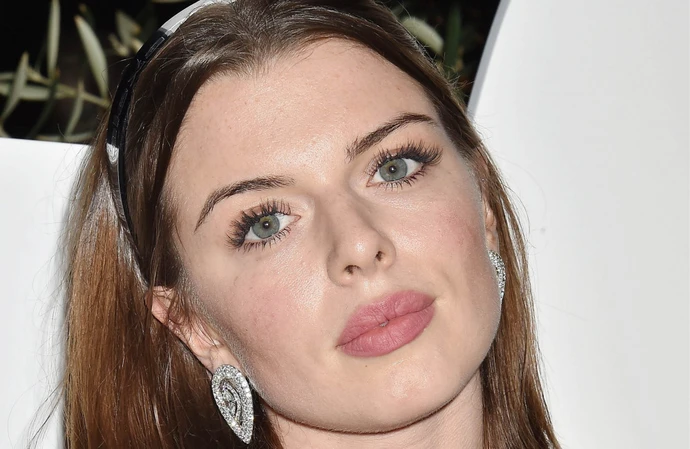 Julia Fox wishes she could just go incognito and "fade into a crowd for a day".
The 'Uncut Gems' star admits it's exhausting being her because she is noticed everywhere she goes.
She told Gay Times magazine: "Being Julia Fox is a lot of f****** work. It's a lot of bells and whistles. It's a lot of people, a lot of attention.
"Sometimes I don't want that. Sometimes I just want to be anonymous and fade into a crowd for a day."
Julia courted attention when she briefly dated controversial rapper Kanye West last year
Their romance has been making headlines again due to Julia's new memoir 'Down the Drain', which came out on 10 October.
She goes into excruciating detail in the book about her and Kanye's short-lived relationship, including tales about the texts and phone calls at the start of their relationship to their steamy first meeting.
Kanye showered her with gifts during their fling and even offered her a breast augmentation.
But Julia said she often had an uneasy feeling he was using her as a "publicity stunt".
Her fear was fuelled by an incident when Kanye gave her and her friends designer bags for her birthday and asked them to pose with their new accessories as he stood in the background "looking on with pride" – prompting Julia to split with him the following day.
Julia has previously been open about their doomed romance, telling The New York Times in September that there "wasn't any" sexual encounters with Kim Kardashian's ex-husband.
She added: "It wasn't really about that."
During a recent appearance on 'The Drew Barrymore Show' to promote the book, the 33-year-old star - who has son Valentino with her private pilot ex-husband Peter Artemiev - mocked Kanye, 46, claiming he acted like a baby.
She told the 'E.T.' actress about her "overwhelming" relationship with the 'Stronger' hitmaker: "My son has to be first. It just became too much, like I didn't sign up to have two babies, you know?"
Julia added she could only date Kanye – who has four children with his 42-year-old reality TV star ex Kim – "for so long" before it became too much.
She said: "Ultimately I think he needed a full-time person and I just couldn't be full-time.
"I had my son and then (Kanye would) wanna talk on the phone a lot.
"Ultimately I think he needed a full-time person and I just couldn't be full-time.
"Like, I'd have to change diapers and so I bought a pair of AirPods so I could keep it in while I was doing mom stuff.
"It was just – it was so overwhelming and so unsustainable.
"I think I just realised very quickly it just wasn't gonna be sustainable because ultimately I cannot put anybody else first."