'There's some alarms!' Travis Kelce's bro Jason 'happy' but concerned about his Taylor Swift romance
Travis Kelce's brother Jason Kelce has told how he is "really happy" about his sibling's relationship with superstar singer Taylor Swift, but said there have been some "alarms" because of all the attention the pair's romance has received.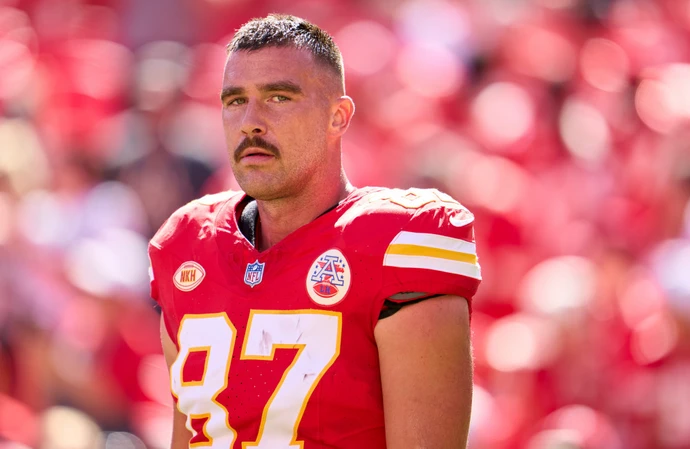 Travis Kelce's brother Jason Kelce is "really happy" about the star's relationship with Taylor Swift, but admitted there have been some "alarms".
NFL star Jason - who plays for the Philadelphia Eagles - has admitted his sibling and fellow American footballer Travis, 34, is "excited" about his romance with superstar singer Taylor, 33, but Jason has been slightly concerned about how much attention the pair's relationship is getting.
He told NBC Sports: "It's certainly been weird, the level that it is now.
"On one hand, I'm happy for my brother that he seems to be in a relationship that he's excited about, that he is genuine about. But there's another end of it where it's like, 'Man, this is a lot.'
"So, on one hand, really, really happy for my brother and where he's at in his current situation with Taylor, but on the other hand, there's some alarms sometimes with how over-in-pursuit people can be."
But Jason, 35, thinks Kansas City Chiefs tight end Travis can cope with the added attention, as long as he stays safe.
He added: "Overall, he can deal with some of this.
"As long as it's not becoming a threat to his safety and things like that."
The couple went public with their romance in September, and some of their friends think they are "in love".
A source recently told Us Weekly: "They're really happy. They're not saying they're in love yet. But it's obvious to her friends they're heading in that direction. Friends think they're in love.
"Taylor is really happy and excited about Travis. She's at the relationship stage where she looks forward to seeing him, getting calls from him, spending time with him. She has butterflies in her stomach and she hasn't had that in a while. She feels safe and comfortable around him physically and emotionally.
"Travis is someone who is so different for her. With him it's easy. She doesn't have to worry about anything.
"He has his own career and money. So he's not with her for the wrong reasons. He has his own successful career and understands the demands."