Prince Harry makes surprise trip to F1 Grand Prix
Prince Harry made a surprise visit to the Circuit of the Americas track in Austin, Texas on Sunday (22.10.23) ahead of the Formula 1 United States Grand Prix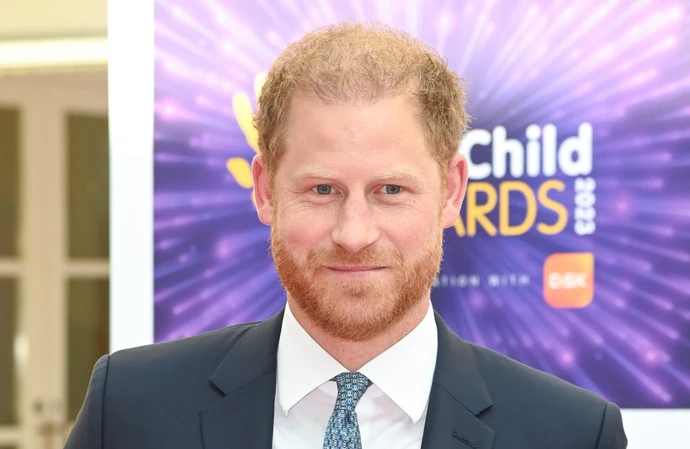 Prince Harry made a surprise trip to the Formula 1 United States Grand Prix on Sunday (22.10.23).
The 39-year-old Duke of Sussex was pictured at the Circuit of the Americas track in Austin, Texas where he was given a behind-the-scenes tour as a guest of the Mercedes and Red Bull teams and was pictured chatting with executives - including Red Bull boss Christian Horner - and being shown around the team's garages before the race.
The Prince appeared to be on a solo visit without his wife Meghan, Duchess of Sussex just days after the couple enjoyed a holiday on the Caribbean island of Canouan last week. Other guests at the F1 event included actress Drew Barrymore and Chloe Grace Moretz, who was given the honour of waving the checkered flag.
The royal couple's sunshine vacation came shortly after they appeared at an event for their Archewell charity in New York earlier in the month. During the Archewell Parents Summit during the Project Healthy Minds World Mental Health Day Festival on October 10, the pair discussed the impact of social media on youngsters' mental health.
Meghan - who is mum to Prince Archie, four, and Princess Lilibet, two - said: "They say being a parent, the days are long but the years are short, so it worries me ... but I'm also given a lot of hope and energy by the progress we've made in the past year being able to have these incredible parents, these survivors of these experiences, share their stories and the more information gathering we're able to do, the more we can move the needle a little bit. "Everyone is affected by the online world and social media. we all just want to feel safe. I'm confident that with more ears and awareness and visibility of what is really happening, we can make some significant change together."
Harry added: "I think we need to get out of this idea that young kids, there's something wrong with them. No, it's the world that we're allowing to be created around them."