'It doesn't disable you': Pete Townshend talks heroin use
Pete Townshend believes taking heroin helped him do "dangerous, radical" things because it stopped him from "giving a f***" about anything.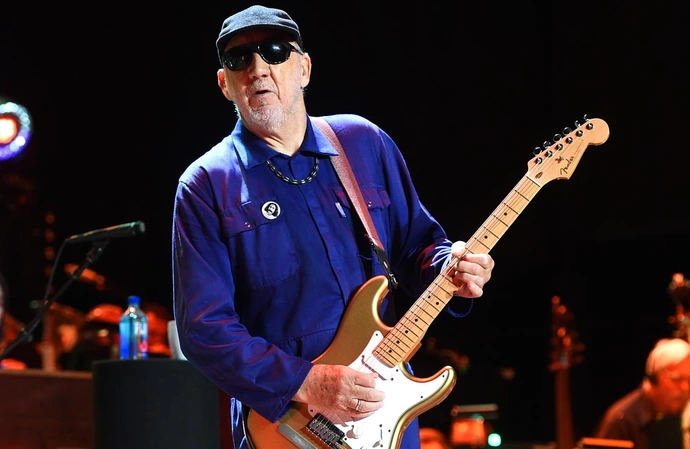 Pete Townshend believes taking heroin helped him do "dangerous, radical" things.
The 78-year-old rocker - who has three children with ex-wife Karen Astley and is now married to Rachel Fuller - has opened up about the struggles in his relationship with The Who's manager Kit Lambert when he was writing his infamous 'lost' rock opera 'Life House' in 1970 and insisted he doesn't blame his mentor's drug addiction for the rift.
He told The Times newspaper: "I've used heroin myself and it doesn't disable you.
"It mostly means you don't enjoy food or sex, but also that you don't give a f*** and that can allow you to do dangerous, radical things.
"Kit was in New York, forging a new career for himself. I was noodling about with The Who, trying to make a record to equal 'Tommy', and he just wasn't interested.
"He didn't like my interest in spirituality, which came after some serious LSD crashes, and he was strangely disdainful of my marriage. I was with this very pretty woman who wore flowery dresses, lived in a house by the river, we had two pretty little daughters . . . and he sneered at it."
In March 1971, Kit re-emerged and suggested Pete did some recording over in New York at the Record Plant studio, but when the manager disappeared again, the 'Baba O'Reilly' hitmaker - who already felt low - was horrified to find the executive badmouthing him to his own former partner.
Pete recalled: "I asked [studio engineer] Jack Adams what was going on and instead of telling me he said, 'Do you want a taste of brown?' He was using heroin too. I went to the Navarro hotel in New York, where we were all staying, and took the lift to Kit's room.
"As I walked down the hall I heard him saying to my old girlfriend, a woman who was working for Kit called Anya Butler, 'If Townshend thinks he can walk in here and take over what I've built . . . f***ing Townshend, f***ing egomaniacal f***er . . .' "
Pete attempted to jump out of the window but was held back by Anya.
He admitted: "After that it was clear that my relationship with Kit was over. And I knew that without him I couldn't do 'Life House'."