Adele reveals what she had hoped to be before finding fame
Adele reveals the career path she would have chosen had she not found fame as a teenager.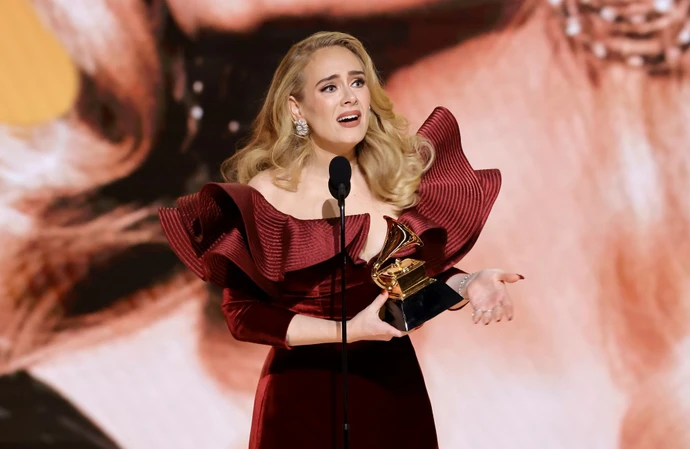 Adele wanted to be a teacher.
The 35-year-old superstar – who is mother to 10-year-old Angelo with ex-husband Simon Konecki - has achieved incredible success in the music industry since releasing her first album '19' in 2008 but admitted that had she not been a singer, she would have liked to have been an English teacher in a secondary school.
Speaking on stage during her 'Weekends With Adele' residency in Las Vegas, she said: "If I wasn't a singer, I would be an English teacher for teenagers. I love a teenager and little kids, but teenagers are my vibe. I can't even handle one four- year-old, let alone 30. I was exhausted running after my son for 10 f****** weeks during the school holidays!"
The 'Someone Like You' songstress previously revealed that when her run of shows in Sin City ends, she would consider earning a degree in English Literature.
She said: "I definitely think I use my passion for English Lit in what I do. I wish I'd gone to university and had that experience, but I will do it online with a tutor. That's my plan for 2025, just to get the qualification."
However, although the current spate of shows is due to come to an end in November, bosses are reportedly "so desperate" to sign her up for another run that they will make her an offer she would find "difficult" to turn down.
A source told The Sun: "Adele has really loved performing in Vegas as it doesn't take a toll on her family life and she still gets to see fans from all over the world. It's also a lot less physically gruelling than a tour and means she can be a full-time mum from Monday to Friday. Bosses at Caesars Palace are desperate to sign her for another spate of gigs in the new year and are coming up with a deal she'll find very difficult to refuse, closer to £1million a night ."