Anne Hathaway: I've been inspired by Gen Z
Hollywood star Anne Hathaway has revealed that she's been inspired by Gen Z.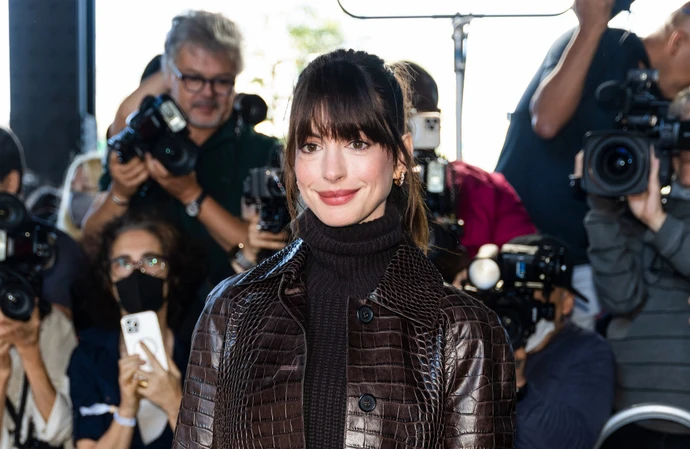 Anne Hathaway feels "switched on by Gen Z".
The Oscar-winning actress has revealed that Gen Z has inspired her to take more risks with her fashion choices.
Anne, 40, told Vogue: "I know this sounds like I'm super-pandering, but I'm really switched on by Gen Z. It's a fun generation when it comes to fashion."
Gen Z refers to the generation of people who were born between the late 1990s and early 2000s.
The Hollywood star also cites her stylist Erin Walsh as another inspiration.
Anne said: "She inspires me. Her style has really rubbed off on me, and the way she wears things, whatever it is, she always wears it in the most effortless way possible."
Despite this, Anne took years to have her own fashion awakening.
She explained: "I thought that I could only have one. I felt really lost because I didn't know what that was until I realized I have so many styles. Once I realized that, then I felt like something clicked. But that's just me. It's different. Some people are like, 'Nope, black turtleneck every day.'"
Meanwhile, Erin previously described Anne as being "beautiful inside and out".
The stylist explained that Anne's style was a reflection of her inner self.
She said: "What's more stylish than a woman who is embodying her ultimate essence and dressing the part? Anne is beautiful inside and out."
Erin also believes that Anne's fashion evolution is inspiring for other women.
She reflected: "People are searching for more in the people they look up to.
"It's a visceral thing - everyone wants to feel like they're enough, like they're beautiful, like they have a purpose and have substance. It's very inspiring to see someone actually glowing."