Witney Carson and Lindsay Arnold NOT returning for this year's Dancing with the Stars
Professionals Witney Carson and Lindsay Arnold are missing this year's series to prioritise their young families.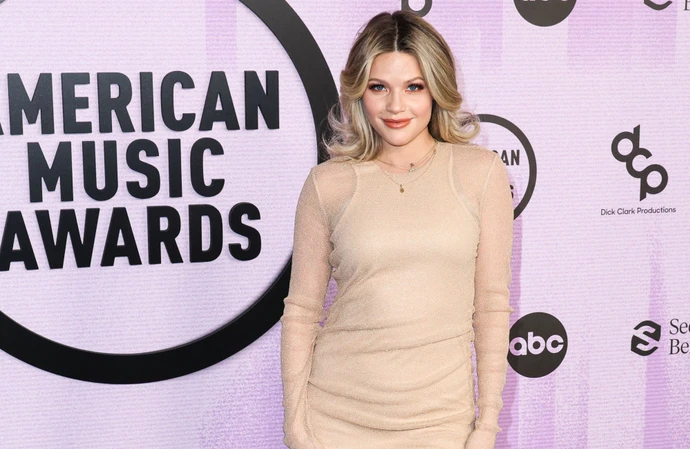 Witney Carson and Lindsay Arnold have confirmed they will be skipping this season of 'Dancing with the Stars'.
The professional dancers have made the tough decision to sit out the upcoming series of the ABC celebrity dance show, with Witney citing not being willing to move her family again after they relocated from Utah to Florida.
Witney announced on TikTok: "We definitely thought and prayed about it for a while but we will not be doing 'Dancing with the Stars' this season and, as much as that pains me to say, I just feel very at peace with it.
"You guys know that family is the most important thing to me and we just really felt that moving our entire family across the country right now was not for us."
The 29-year-old choreographer explained that her two-year-old son Leo "is at an age where he needs consistency and dependability and he hasn't had that ever since he's been born."
Not only that, but the Latin and ballroom star gave birth to her second son, Jet, in May, and admitted she doesn't feel "mentally" or physically ready" for the intensity of the competition.
Witney - who has her two kids with husband Carson McAllister - added: "I also feel like I'm not quite mentally and physically ready for what the show calls for."
The blonde beauty is hoping this isn't the end of her 'DwtS' journey.
She added: "I love dance. That is my passion. So this was definitely a hard decision.
"I definitely think this is just a break. I hope it's not a goodbye."
Lindsay, meanwhile, gave similar reasons for her not hitting the dancefloor this season.
The 29-year-old dancer gave birth to her second daughter, June, on May 3, and wants to prioritise her family, too.
She said in her own post: "Ultimately this season is not gonna work out for me and my family.
"I know that's not the answer that some of you probably want to hear but, at the end of the day, it's what's best for me and my family… I don't want to separate my family."
Lindsay - who also has Sage, three, with spouse Samuel Cusick - went on: "I'm never gonna say that I'm just done forever because, who knows, a few years down the road things might change or even next year things change. It's just something that I'm going to take one season at a time."
However, Lindsay - who joined the show in 2013 - did tease that she might be making an appearance.
She added: "That's not to say that I'm not gonna be maybe having some fun connections to this season.
"I'm not gonna say anything other than that but I'm very excited for this next season. It's gonna be so good."