Kerry Katona brands ex-husband Brian McFadden as a 's*** dad'!
Kerry Katona has branded her ex-husband Brian McFadden a "s*** dad" as she admits she got nothing from their divorce.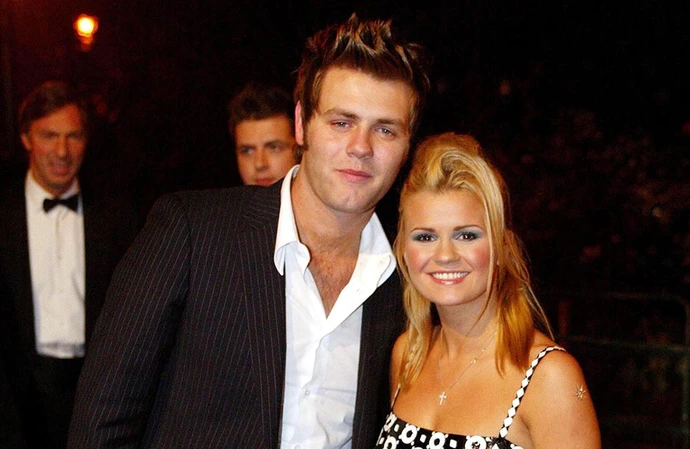 Kerry Katona has branded her ex-husband Brian McFadden a "s*** dad."
The 42-year-old star tied the knot with Westlife singer Brian McFadden in his native Ireland in 2002 and has Molly, 21, and 20-year-old Lilly-Sue with him but the pair divorced in 2006 and she has now claimed that she didn't get a penny in maintenance money because she was in favour of getting divorced in her own home country.
Speaking on the 'On a Mission' podcast, she said: "I'm the one who provides for them, I didn't get maintenance money off Brian. I signed a piece of paper saying, ''You can keep your money, give me me kids'. I didn't want his f*****g money, I wanted my kids. He didn't want to get divorced in England because we got married in Ireland. We had to legally be separated, if like for six years, before we could get divorced.
"I didn't want that, if Brian doesn't love me I want a divorce, so I wanted to get divorced in England, because I was an English citizen.~
"There was a ''Ray Parlour situation'' in football where the wife is entitled to half of his money for the rest of his life. So Brian was s******* himself. I said look if you don't want me, you don't love me, I don't want your money, just give me half the money from the house that we sell, and I will sign a piece of paper, just give me my kids. I signed the piece of paper, I got the kids, and he f****d off to Australia. He was a s*** dad. He's a s*** dad!"
The former Atomic Kitten singer went on to have Heidi, 16, and Max, 15, with second husband Mark Croft and also has nine-year-old daughter DJ with the late George Kay and is now engaged to fitness instructor Ryan Mahoney whilst Brian, 43, welcomed daughter Ruby towards the end of last year with his fiancee Danielle.
Kerry added: "I think that really bothers the two girls especially now because he is a great dad with Ruby!"