I'm the luckiest guy in the world, says Gene Simmons
Rock star Gene Simmons is determined to quit touring "before it's too late".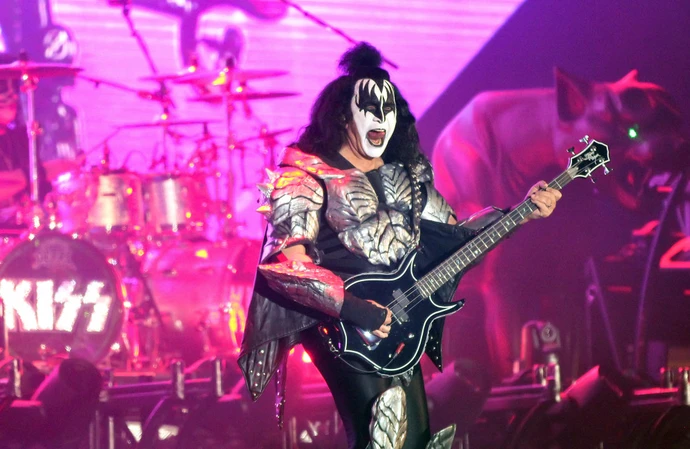 Gene Simmons feels "grateful" to have toured the world for so many years.
The KISS singer is preparing for the end of the band's last-ever tour, and Gene insists he feels like the "luckiest guy in the world".
The 74-year-old star told 'Entertainment Tonight': "There's a great sense of pride.
"The idea that anybody would give me a chance ... to be able to get a job that allows you to wear more make-up and higher heels than you ever wore and get paid well for it. It doesn't get better than that.
"But when you've been doing it for 50 years, half a century, have a little dignity. Get off the stage before it's too late. So, [I'm] still looking good. Hair's there. A little less hair, but it's there."
The band are set to complete their End of the Road World Tour on December 2.
However, Gene insists he still has plenty of other irons in the fire.
He shared: "We actually have a restaurant chain called Rock and Brews. And I have a film company, Simmons/Hamilton [Productions]."
Gene previously claimed that he was retiring from the band out of self-respect and love for their fans.
The iconic star likened his career to that of a "world-champion boxer", admitting that he couldn't go on forever.
Speaking to KLOS-FM, Gene explained: "The reason for stopping touring is because of pride and self-respect and a love and admiration for the fans.
"The last thing you wanna be is to be a world-champion boxer and stay in the ring too long. It's only a matter of time until your legs are not gonna be able to hold you up, and you're gonna lose."