'I'm not even supposed to be alive' Duran Duran star Andy Taylor speaks out about beating cancer
Duran Duran star Andy Taylor has opened up about beating cancer with miracle treatment from a scientist he calls the "Elon Musk of cancer".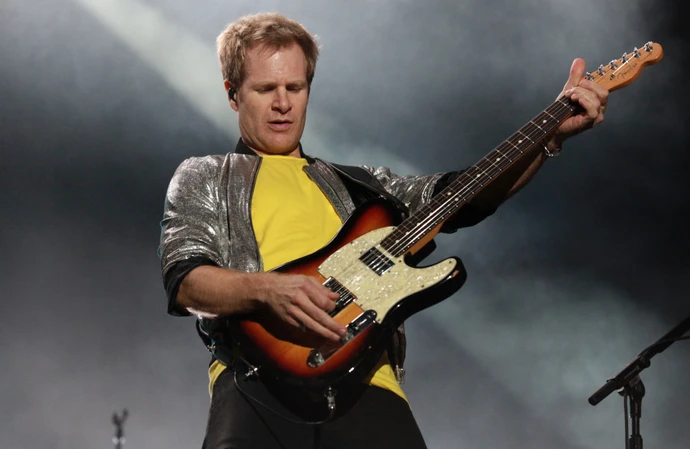 Andy Taylor says he "isn't even supposed to be alive" after being diagnosed with incurable cancer.
The 62-year-old guitarist - who is best known as part of Duran Duran - was diagnosed with incurable stage-four metastatic prostate cancer in 2018 but is now "asymptomatic" after undergoing pioneering treatment.
He told The Times newspaper: "There was nothing to keep you alive. I was classified as palliative, end-of-life care. And now I'm not; I'm asymptomatic. Getting played on the radio — that's the first time that's happened to me for 30 years. Hold on — I'm not even supposed to be alive."
The 'Ordinary World' hitmaker - who recently announced his new LP 'Man's A Wolf To Man' - received intravenous administration of radioactive chemicals as pioneered by Welsh scientist and biotech entrepreneur Christopher Evans, who he likened to tech billionaire Elon Musk.
Andy added: "He's a genius. I call him the Elon Musk of cancer."
The musician - who has four children with wife Tracey Wilson - went on to add that the "lowest point" of the whole ordeal was preparing himself to say goodbye to his family and he described the whole experience as being "mind-blowing" in a psychological sense.
He said: "The lowest point is maybe six weeks after the diagnosis when it really sinks in. You're gonna have to say goodbye to your family. You're not going to see your grandson's 10th birthday. Psychologically it's mind-blowing — you can't have therapy to remove the certainty of death."
Upon diagnosis, the rock star kept his illness hidden from the public in order to protect his children, noting that he wanted them to able to "go about life without anyone persistently" pressing them for details on his health status.
Just weeks ago, Andy - who was unable to attend the band's Rock Roll Hall Fame induction ceremony in November last year - admitted that cancer had "dragged [him] down and he was keen to get back to work.
Speaking on 'BBC Breakfast', he said: "I had to get in very good shape to have this treatment, so I really took care of myself in a different way. And then after the first round of treatment, I said, 'If I'm OK and you guys say I'm OK and you do your blood tests and that, is it OK to start work again? Sort of light work, to get out?' I don't want to be a patient stuck here, I want to be a working patient.
"A little beacon of hope because this stuff just drags you... cancer just drags you down into the darkness and your family."