Paul Mescal had panic attack on set after mother's cancer diagnosis
Paul Mescal has revealed that he had a panic attack on the set of 'All of Us Strangers' after his mother was diagnosed with multiple myeloma, a type of bone marrow cancer.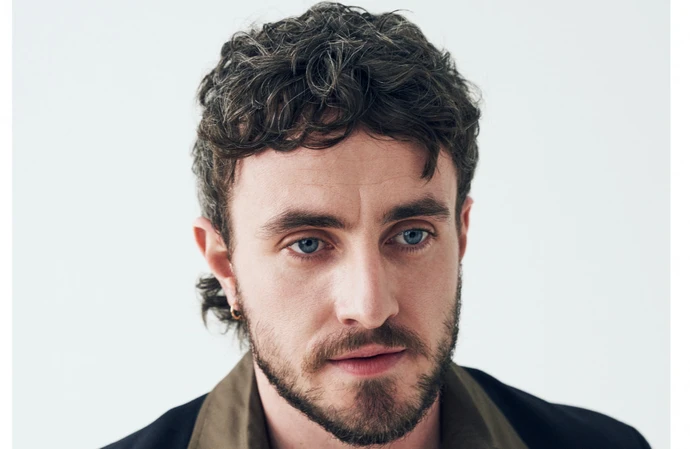 Paul Mescal had a panic attack on set after his mother was diagnosed with cancer.
Dearbhla Mescal, 54, was diagnosed with multiple myeloma, a type of bone marrow cancer, in July 2022 when Paul was in the middle of shooting 'All of Us Strangers' with Andrew Scott, Claire Foy, and Jamie Bell.
And, Paul revealed he had a panic attack as he struggled to deal with her illness.
Speaking to Esquire UK, before the SAG-AFTRA strike, Paul, 27, said: "I think I kind of pushed it under the carpet for a bit when we found out. Then there was a bad old day when we were setting up to do a shot and I had a panic attack, and I haven't had one of those in f****** years. That was probably the biggest one I've had, to be honest. It's embarrassing - not that I think they are embarrassing - but there was just something very public about it.
"I think I was like, 'I just don't have the space to feel anything now, and I'm probably feeling it in the work itself', but then there's only so much of that that's healthy. I think my body was like, 'No. You've got to feel something here that's your own.'"
Although Dearbhla's illness is now in remission, Paul explained it had been an "intense period, personally".
Paul's engagement to musician Phoebe Bridgers also came to an end last year and although he refuses to talk about it, he opened up about some advice his co-star Andrew gave him.
He explained that Andrew said: "The only thing you're left with after love is grief. Which is, like, a bleak thing, but I think it's just a fact."
Paul, whose only social media is a private Instagram account, also revealed his attitude to the internet changes on how things are going in his personal life.
He said: "Depends on my mood and depends what's happening in my personal life. It oscillates. The nature of the internet is that it feels personal, but it's incredibly impersonal, you know?
"I don't think I'm a true extrovert. I just amn't. I feel like I'm becoming more introverted; I find introductions to new groups of people difficult, though if I'm close to people I transition out of that very quickly."
The Autumn issue of Esquire UK is on sale from 24 August.
To read the full interview, go to www.esquire.com/uk/culture/a44806257/paul-mescal-interview/