David Harbour reveals Taylor Swift left his stepdaughter 'speechless' with heartwarming gesture
'Stranger Things' actor David Harbour recalls Taylor Swift penning a handwritten letter for Lily Allen's daughter.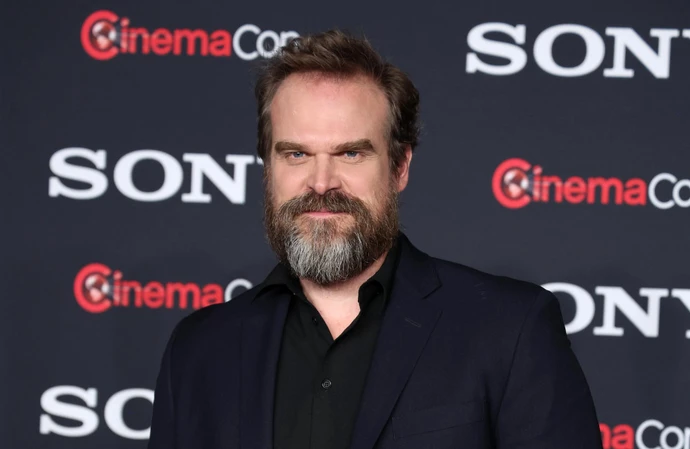 David Harbour's stepdaughter was "speechless" after getting a "handwritten letter" from Taylor Swift.
The 'Stranger Things' actor - who has stepdaughters Ethel, 11, and Marnie, 10, from his marriage to Lily Allen - revealed the special note was written on a "particularly stationary" and was addressed to them personally after he pulled some strings having already called in favours to get the tickets.
Appearing on the 'Happy Sad Confused' podcast in an interview filmed before the ongoing strikes in Hollywood, he said: "I did say as we went in, I said something like, 'If there's an opportunity to say hello...'
"But I'm also very conscious because a lot of times people want to meet me and it can be very difficult. They said, 'She's leaving on a plane right after this concert'.
"We sat there for about 30 minutes of the opener and then a woman came out with a letter.
"It was addressed to me and my stepdaughter and it was a handwritten letter on a particular stationary. I've never seen my stepdaughter speechless!"
The 'Anti-Hero' pop star even kept a promise to wave to them during the show.
David added: "And she did say in the letter at one point, 'I'll give you a wave from stage.'
"And at one point during the beginning of one of her numbers, she did turn to our little booth and [waved]."
Meanwhile, David admitted while Lily, 38, is very "talented", he is reluctant to bring extra drama into their lives by working together on screen.
Discussing the possibility of acting with Lily, he told NME magazine: "As talented as I think she is and as supportive as I want to be with her, I don't necessarily know that I'm her leading man.
"There's plenty of other good-looking talented men out there that she can act with."