Zendaya mortified after getting snapped picking up dog poo
'Euphoria' star Zendaya was mortified as she noticed she was being photographed while picking up her dog's poo in Venice.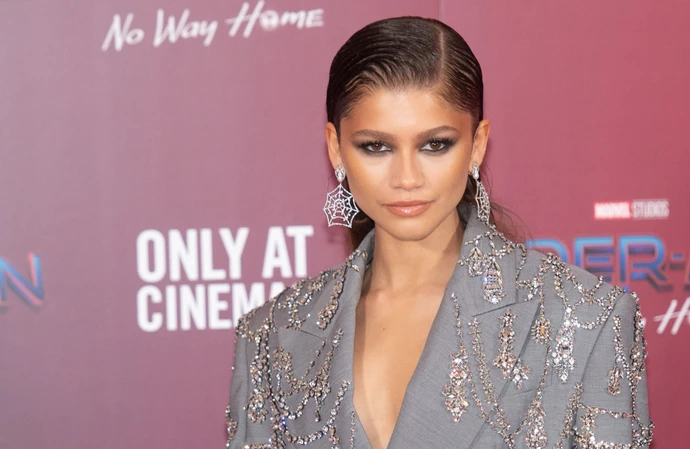 Zendaya was mortified after getting photographed while picking up dog poo.
The 26-year-old star has opened up on the impact of fame and admitted she is still getting used to the idea of being pictured as she goes about her everyday life as she recalled a recent trip to Italy walking her dog Noon around Venice.
Speaking to Elle magazine, she laughed: "I had this idea of, like, I can walk around Venice. No, I can't.
"I had to pick up his poo, and I was like, Lord, please, don't take a picture of me picking up my dog's s***."
Fortunately for Zendaya, the photographer "spared" her blushes and didn't use any snaps of her actually picking up the poo.
She added: "There's a picture of me holding the bag, but thankfully they spared the grabbing and the putting it in the bag part."
In another incident, the 'Euphoria' actress went to the store to buy a pillow and customers were taking photos of her at the till as she struggled with her card.
She recalled: "I was just like, Why? You see I'm flustered."
Despite some challenges with being in the public eye, Zendaya - who found fame as a teen on the Disney Channel before making her big screen debut in 2017's 'Spider-Man: Homecoming' - has "grown" with a lot of her fanbase, and so she manages to avoid the trappings of other more wild fandoms.
She told Vogue Italia: "Many of them have grown with me and have watched me evolve in different parts of my life and career and with that, many of us being around the same age, have similar outlooks on life, similar thoughts or even just hopes and wishes for the future, whether it be for my career or the world.
"They're really understanding that I'm human, even the hardcore ones and they want me to be happy and I genuinely feel that from them.
"They're really respectful of my boundaries and the things that I choose to keep a little bit more private and keep for myself."