Vanessa and Nick Lachey 'feel unstoppable' together
Vanessa Lachey has heaped praise on her husband, revealing that she feels "unstoppable" when she's with him.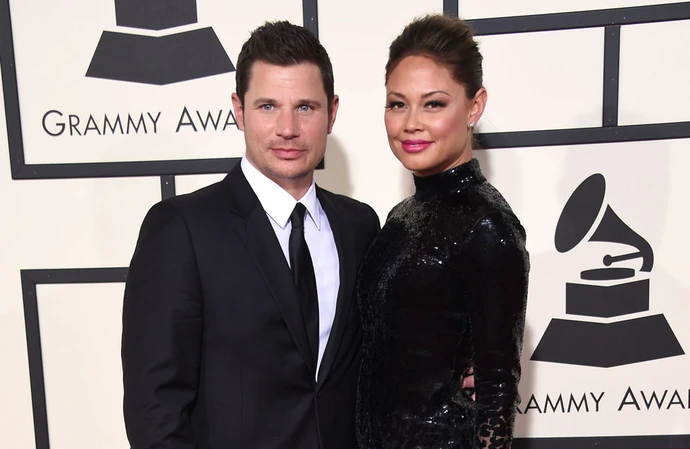 Vanessa and Nick Lachey feel "unstoppable" as a partnership.
The 42-year-old actress and Nick have been married since 2011, and although their romance hasn't been entirely straightforward, Vanessa thinks they make a great partnership.
During a new clip from the Netflix series 'The Ultimatum' - which has been shared with Us Weekly - Vanessa told the cast: "Nick and I have been together for 16 years and we know each other. Married for 11. But it's so funny that for some reason we don't learn more about each other until we're in, like, a therapy session.
"We do not need to get into this, but it messes with your relationship. And the reason why I'm choking up is because I've had to get through so much s*** to be the best woman for [Nick] … To find that person, that I can trust and that can carry me through, is what made us unstoppable."
In July, Nick took to social media to thank his wife for 12 "incredible" years together.
The 49-year-old star - who has Camden, ten, Brooklyn, eight, and Phoenix, six, with his wife - praised Vanessa for working through the "tough times".
Alongside a series of throwback photos from their wedding day, he wrote on Instagram: "Vanessa, not a day goes by that I'm not grateful for your love, your patience, your understanding, your fight and determination, your support, and your willingness to always work through the tough times. While we don't always have it all figured out, nor claim to, we know that together we can find our way.
"I love you baby!! Thanks for twelve incredible, exciting, unpredictably wonderful years together. Here's to many, many more…… (sic)"