Scooter Braun mocks reports he's being deserted by A-list clients: 'Breaking news… I'm no longer managing myself!'
Following rumours stars including Justin Bieber and Ariana Grande had quit him and his management firm, Scooter Braun has broken his silence to mock the chatter.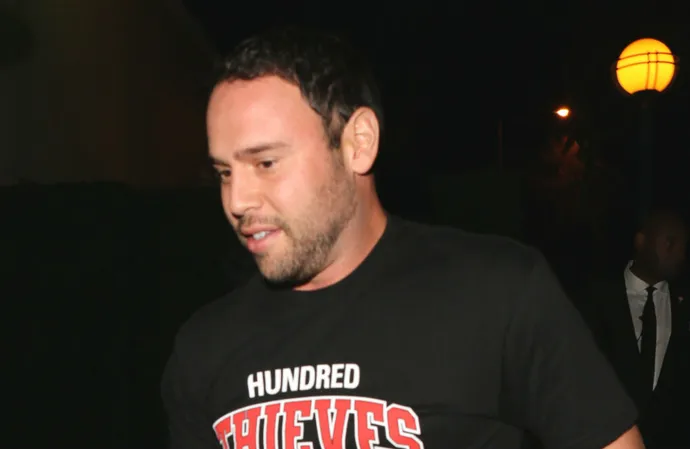 Scooter Braun has mocked reports a string of his celebrity clients are deserting him and his SB Projects management company.
The 42-year-old, famed for discovering Justin Bieber, spoke out about the alleged A-list exodus after it was rumoured Justin, 29, had become the latest A-lister to split from him, along with 30-year-old Ariana Grande.
But he said on X on Tuesday (22.08.23): "Breaking news… I'm no longer managing myself."
He also posted a series of snaps from a recent trip to Ireland, which he captioned: "Carpe diem :)."
It was reported on Monday by Billboard that Ariana had left Scooter seek new management after 10 years with the manager.
But a source has told Page Six the singer is still working with him.
A second insider told the outlet she and Justin were not leaving SB Projects, but admitted Scooter is taking a step back from the day-to-day grind of running the business.
They said: "All of Scooter Braun's clients are under contract, and negotiations have been going on for several months as Scooter steps into his larger role as CEO of entertainment corporation Hybe America.
"SB Projects are still handling both Justin and Ariana as they work through what this new structure looks like."
Demi Lovato, 31, made the decision to drop Scooter in July, with actress Idina Menzel, 52, also leaving him.
Justin hasn't shared any new pictures on his Instagram feed since May 18, when he posted congratulations to his wife Hailey, 26, on the launch of her Rhode UK beauty range, telling her: "Proud of you."
He and Scooter were inseparable after the manager discovered the singer's music videos on YouTube in 2006 and went on to help him launch all his chart-topping albums.
Scooter has been in the news in recent years over his ongoing feud with Taylor Swift, 33, over the ownership of her master recordings.
He recently admitted he had learned an "important lesson" from the row, and confessed that assuming Taylor would speak to him amid the acquisition came from a "place of arrogance".
He said on NPR's 'The Limits with Jay Williams': "The regret I have there is that I made the assumption that everyone – once the deal was done – was going to have a conversation with me, see my intent, see my character and say, 'Great, let's be in business together.'
"I made that assumption with people that I didn't know… (and) I can never make that assumption again. I can't put myself in a place of, you know, arrogance to think that someone would just be willing to have a conversation and be excited to work with me."
Scooter sold Taylor's masters in 2020 for more than $300 million, which has resulted in her working to re-record her first six albums.
The singer later said she was "grossed out" by the purchase and slammed Scooter by saying he "stripped me of my life's work".