'I'm dyeing it blue!' Tiffany Haddish bought a wedding dress despite having no plans to get married
Tiffany Haddish bought a wedding dress despite having no plans to get married and is instead planning to dye the blue frock and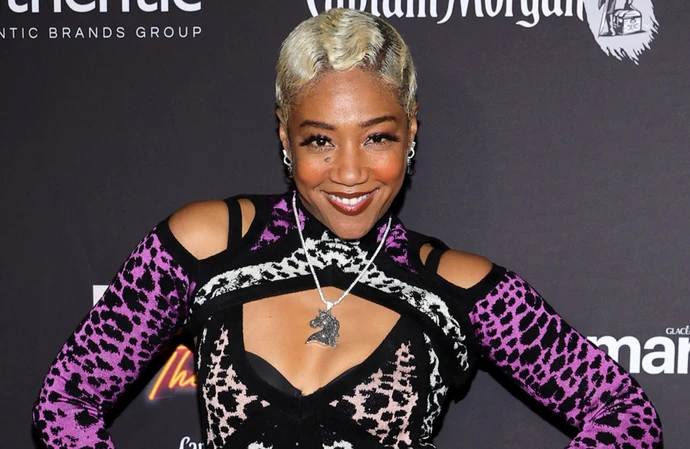 Tiffany Haddish bought a wedding dress despite having no plans to get married.
The 43-year-old comedienne has no plans to walk down the aisle any time soon but could not resist purchasing the elaborate gown and is planning to dye it blue and wear it whilst on board a yacht.
She told people: "It was beautiful and it looked like something I could wear on a yacht or whatever. I'm dyeing it this beautiful blue color — it's almost like a purplish blue — and it is going to be amazing. "Well, I'm not dyeing it. I paid somebody else to do it for me, actually, but I know it's going to be amazing."
The 'Girls Trip' star - who was initially married to army veteran William Stewart from 2008 until 2013 - went on to add that she doesn't understand why women spend "so much money" on wedding dresses as she claimed that Chinese shopping apps can make custom ones at a fraction of the price.
She added: "I don't know why girls spend so much money on gowns because [AliExpress] will custom make it for you. You can write the creator or the seller and say, 'These are my measurements, this is what color [and fabric] I really want,' and they'll have all these options for you! If you don't like it, you can always send it back. But I usually end up liking it or I end up giving it to some of my foster youth and have them wear it."
Earlier this year, Tiffany explained to the outlet that she was "dating herself" and was keeping her options open when it comes to looking for love.
She said: "I'm dating me! I'm enjoying my options, but I'm not bringing none of them to no carpets. They haven't earned that privilege."