'She would be left all alone' Sam Asghari deserted Britney Spears 'for months' before split
Sam Asghari is said to have left Britney "all alone" for months during their short marriage.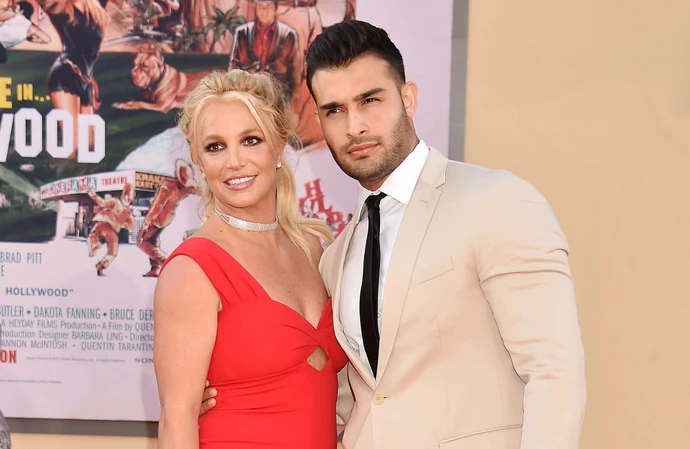 Sam Asghari allegedly deserted Britney Spears "for months" before they split.
The 41-year-old pop superstar tied the knot with actor Sam, 29, in June 2022 after six years of dating but he filed for divorce on Wednesday (16.08.23) and now insiders have alleged that Britney feels "let down" after paying for everything during their short marriage.
A source told PageSix: "Britney wanted a fairytale and she didn't get it. She felt that Sam's love was not unconditional. Of course, she feels let down…anyone would when your partner is not providing for you in the way you feel you need to be provided for. She booked great, high-end vacations and paid for everything, they went everywhere on private jet. But he was not super present, You only have to ask, where was he when Britney was filming all her Instagram videos? He would just disappear for months to go filming and she would be left all alone. There were times when he would just get up and go."
The insider went on to deny the accusations that the '...Baby One More Time' hitmaker had been unfaithful to her husband and also claimed that the rumours she had "attacked" him were also untrue.
The source added: "There was no cheating. And he's 6ft 2 and she's 5ft 2, so how could she attack him? The honest truth of it is that it's complicated, this wasn't a whiplash decision, it's been in the works for the past month."
Sam - who, according to legal documents, is seeking support from the multimillionaire pop singer - confirmed the news that he and Britney had split earlier this week when he posted a statement on Instagram asking for "love and respect" from fans.
He wrote: "After six years of love and commitment to each other my wife and I have decided to end our journey together. We will hold on to the love and respect that we have for each other and I wish her the best always. S*** happens. Asking for privacy seems rediculous so I will just ask for everyone including media to be kind and thoughtful."(sic)
Just days after the announcement the 'Lucky' songstress - who regained control of her multimillion-dollar fortune when a conservatorship governed by her estranged family was terminated in 2021 - addressed the split publicly for the first time, as she admitted that she "couldn't take the pain" of staying silent any longer.
She wrote on Instagram: "As everyone knows, Hesam and I are no longer together … 6 years is a long time to be with someone so, I'm a little shocked but … I'm not here to explain why because its honestly nobody's business !!!"
"But, I couldn't take the pain anymore honestly !!! In some sort of telepathic way I have been receiving so many messages that melt my heart from friends and I thank you !!! I've been playing it strong for way too long and my Instagram may seem perfect but it's far from reality and I think we all know that !!! I would love to show my emotions and tears on how I really feel but some reason I've always had to hide my weaknesses !!!"