Meghan, Duchess of Sussex's pal fuels rumours her famous friend is on brink of Instagram comeback
After following the empty account @meghan, the Duchess of Sussex's hair colourist friend has fuelled rumours her famous friend is on the cusp of making a comeback to Instagram.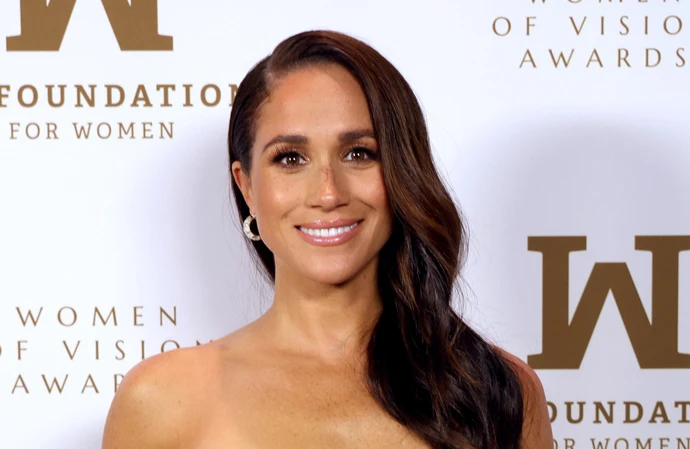 Meghan, Duchess of Sussex's friend has fuelled rumours her famous pal is on the cusp of making an Instagram comeback.
The former 'Suits' actress' hair colourist Kadi Lee has started following an account with the handle @meghan, which already has 70,000 followers despite containing zero posts.
It has pink pennies as its profile photo and was first spotted at the start of August by fans of the duchess, sparking talk she is going to return to social media and possibly start a Gwyneth Paltrow-style wellness site after she gave up her lifestyle blog The Tig when she entered the royal family as Prince Harry's wife.
Fans spotted Kadi was following the account after the pair went out to a restaurant with their poet friend Cleo Wade for a belated birthday celebration for Meghan's 42nd birthday, which fell on 4 August.
Kadi is believed to have coloured Meghan's hair since she moved to California, where she lives in a $14 million Montecito mansion with Harry, 38, and their two children Archie, four, and Lilibet, two.
The stylist runs the beauty and wellness brand Highbrow Hippie.
At the start of August the @meghan account had more than 2,000 followers.
A source told Page Six at the time she had "got her own Instagram account – which features a placeholder image of pink flowers – just before she launched her now defunct Spotify podcast in August 2022".
The outlet added Meghan has been in talks with a number of brands to work with and is apparently especially keen to sign with jewellers Cartier as she "works towards the future after signing with Hollywood agency WME".
An insider added: "Meghan was set to go live on Insta, but changed her mind shortly before she launched her 'Archetypes' podcast, so it's just sitting there now."
Meghan revealed she was toying with the idea of returning to social media in an interview with 'The Cut' in August 2022, saying: "Do you want to know a secret? I'm getting back… on Instagram."