Former NBA star Joe Smith's wife Kisha Chavis doubts OnlyFans anger will lead to divorce
Kisha Chavis, the wife of former NBA star Joe Smith, doubts that the couple will divorce despite his anger at her launching an OnlyFans account.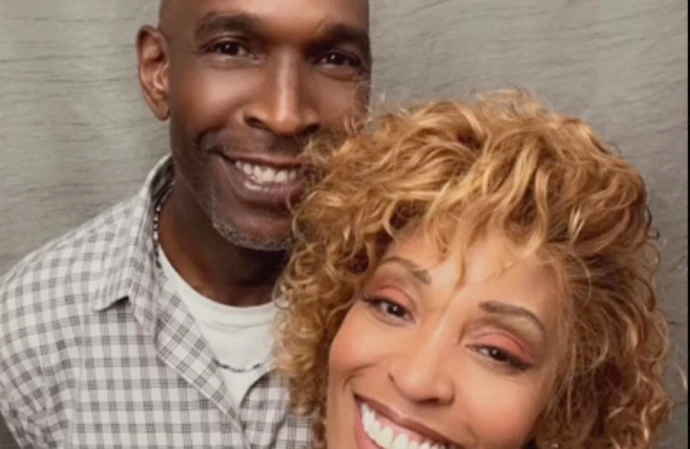 Former NBA star Joe Smith's wife Kisha Chavis has insisted that his anger over her OnlyFans account will not end their marriage.
The ex-adult actress recently posted her husband's furious reaction to the news that she has a profile on the explicit subscription site online but is confident that the pair can work through their issues - even though they are living separately following the revelation.
Chavis told TMZ: "I don't want to be alone, but you know, if that's what it has to be, that's what it has to be. But, I don't think we'll have a divorce, I don't think so. I think he'll come round."
She explained that she made the "executive decision" to create an OnlyFans profile as the couple fell on hard times with Smith struggling to create a second career after basketball.
Chavis said: "I'm just sorry that he can't understand that... it wasn't a selfish decision. It was a decision that I made. I made an executive decision when my man wasn't taking the lead. I really love Joe."
The clip of the former Los Angeles Lakers player raging at Chavis after finding out about her raunchy account went viral last week.
Smith is heard saying: "That's b*******. That's f***** up Kish. I can't believe I am sitting here, just finding out you have got OnlyFans. After all these years.
"Are you recording me? What the f*** are you doing? It's disrespectful, first of all."
Chavis answered back by saying: "My body, my f****** choice.
"You knew who the f*** I was when you met me. I thought I would never have to go back to anything like this again. But, unfortunately, that's not the case right now.
"I've been asking for solutions to s***, you've not given me one so I created one. You act like that's the only thing I do."