'It can mess with your head': KJ Apa uncomfortable with sexualization of Riverdale character
KJ Apa wasn't comfortable with the sexualization of his 'Riverdale' character and says having to stay in shape took a toll.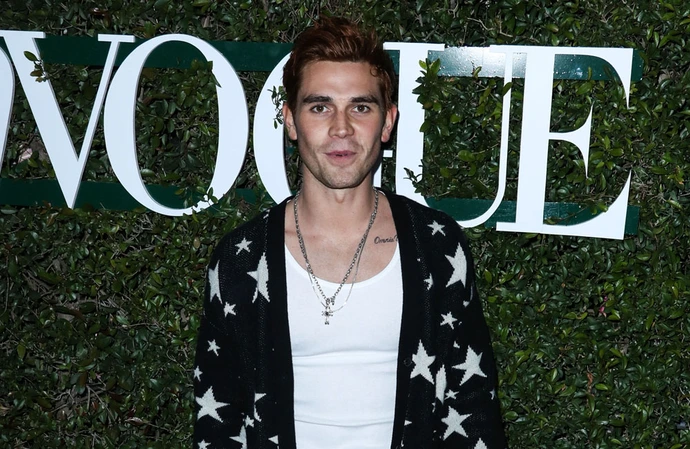 KJ Apa wasn't comfortable with the sexualization of his 'Riverdale' character.
The 26-year-old actor has played Archie Andrews on the TV series since 2017 and admitted he was often uncomfortable filming shirtless scenes.
Speaking to Vulture, he said: "I've been through a lot of s*** with that. It can mess with your head a little bit. At first, as a young child, which is what I was, I thought it was cool — you almost want the opportunity to be shirtless. I was like, 'Yeah, let me take my shirt off. Boom!' And then you gotta consistently stay in incredible shape. It takes a toll. Even saying that I didn't feel comfortable I had a hard time with. I thought people would be like, 'Why not? Just f****** do it, bro'."
His co-stars Lili Reinhart - who plays Betty Cooper - and Madelaine Petsch (Cheryl Blossom), agreed.
Madelaine, 28, said: "The other day, I had to do a lingerie shoot and I felt so s***** about my body I cried. I tried on six different outfits and eventually found something that made me feel remotely okay."
And Lili, 26, explained: "It's been trippy to grow up on this show and constantly see images of myself from when I was 19, 20, 21. My body does not look like that anymore. And suddenly this season we're 17 again. I've looked at myself in the mirror and laughed at myself a couple of times. I don't look like I'm 17, and I'm okay with that! But it's this weird feeling, like you have to fit yourself back into this box that you presented to the world when we first stepped into these characters. Just being an actor in general, you feel like you're holding yourself to a consistent standard of I must not age, and I must continue to look like I did."
AJ also revealed he feels a need to reclaim his own identity after playing Archie for so long.
He said: "I have a lot to learn about myself. I spent so many pivotal years on it and had to navigate through lots of big changes while the show was the only really consistent thing in my life. I mean, I've walked around with red hair for the past seven years...
"There's a part of my identity that I want to get back that I don't really feel connected to."