Victoria Beckham and daughter Harper fled Miami hotspot after bloody brawl erupted
Following a brutal face-off between a diner and security, Victoria Beckham and her daughter Harper were caught in footage fleeing a Miami hotspot.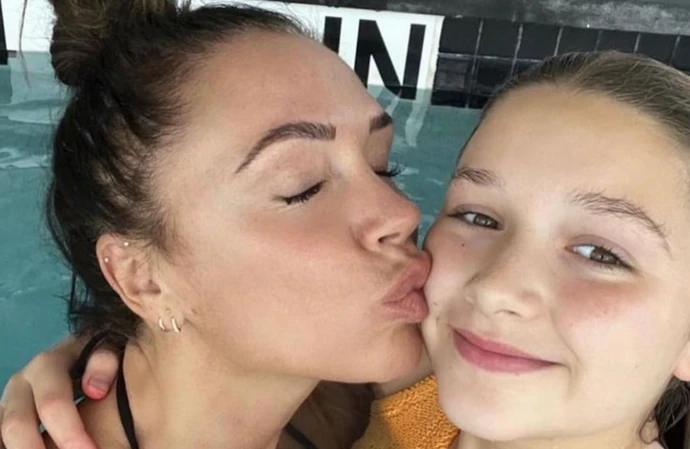 Victoria Beckham and her daughter Harper fled a Miami hotspot where a bloody brawl broke out.
The fashion designer, 49, who has Harper, 12, and three other kids with her Inter Miami co-owner husband David Beckham, 48, made a hasty exit on Friday (11.08.23) night after a fight erupted between a man and security.
And unnamed diner told the Daily Mail on Tuesday (15.08.23) the male was snapping a photograph while celebrating his daughter's 21st birthday, but security thought he was trying to sneak a selfie with footballer Lionel Messi, 36, and the soccer star's wife, Antonela Roccuzzo, who were partying with the Beckhams at the Gekko nightspot.
Photos of the victim show him with a bloodied and battered face, and the man told the Mail about security at the venue: "They jumped at us; they kicked me out and punched me in the face.
"Just because my homeboy was trying to take a picture with his wife, not with Beckham or Messi, nothing. It was a family thing."
A representative for Gekko told Page Six exclusively the patron was drunk and became "aggressive".
They added: "An intoxicated guest was overbearingly taking photos of fellow guests and was asked to stop. He continued taking photos and was calmly escorted off property.
"The guest then returned in an aggressive attempt to rush the door and re-enter the restaurant, to which he was prevented from entering."
In footage of the chaotic aftermath a woman can be heard screaming, "He's a family man, celebrating his daughter's 21st birthday."
Another woman can be heard calling for employees to be fired for their behaviour, yelling: "How dare you! Where's the manager? How f****** dare you! That's f****** crazy! Someone needs to get fired."
Victoria could also be seen in footage rushing Harper into a black SUV outside while flanked by security.
A source told Page Six the man at the centre of the bust-up allegedly "bum-rushed" the door and that's when security stepped in and got physical.
Victoria downplayed the drama on her Instagram, where she posted a series of photos from the "fun" night, saying: "I LOVE MIAMI!!! So much fun last night!! Kisses @davidbeckham @antonelaroccuzzo @leomessi xxxx."
Her group, which also included David and soccer player Sergio Busquets, 35, had been celebrating Inter Miami's 4-0 victory over Charlotte FC in the Leagues Cup.