Angus Cloud 'did not leave suicide note at scene of shock death'
Following his death at his family home in California at the end of July, multiple law enforcement sources have said 'Euphoria' star Angus Cloud did not leave a suicide note at the scene of his passing.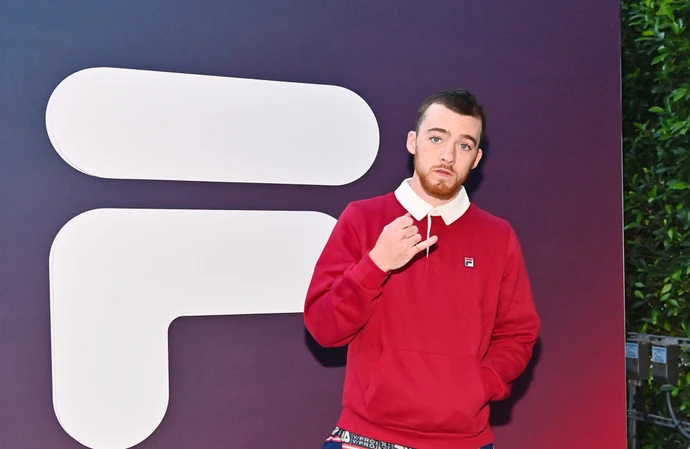 Angus Cloud reportedly did not leave a suicide note before his shock death aged 25.
The 'Euphoria' star's family confirmed he had died at the end of July after "intensely struggling" with the loss of his father, who they buried the week before Angus' passing, and TMZ is reporting he left no message at the scene of the actor's death at his home in Oakland, California.
Multiple law enforcement sources told the outlet that they did not find a note, which seemingly supports the claim that he accidentally overdosed while grieving the loss of his father.
An official cause of death has yet to be revealed.
After the actor died his family released a statement that seemed to indicate he had taken his own life.
But his mum Lisa Cloud later told fans that the actor's "last day was a joyful one" and insisted "he did not intend to check out of this world".
The family's initial statement said: "It is with the heaviest heart that we had to say goodbye to an incredible human today. As an artist, a friend, a brother and a son, Angus was special to all of us in so many ways.
"Last week he buried his father and intensely struggled with this loss. The only comfort we have is knowing Angus is now reunited with his dad, who was his best friend.
"Angus was open about his battle with mental health and we hope that his passing can be a reminder to others that they are not alone and should not fight this on their own in silence."
In a follow-up post on Facebook, Lisa added: "Although my son was in deep grief about his father's untimely death from mesothelioma, his last day was a joyful one.
"He was reorganising his room and placing items around the house with intent to stay a while in the home he loved.
"He spoke of his intent to help provide for his sisters at college, and also help his mom emotionally and financially."
Lisa also said they said goodnight to each other before he died, saying "we said how much we loved each other and he said he would see me in the morning".
Lisa placed a 911 call around 11.30am to report a "possible overdose," saying her son had no pulse, and he was pronounced dead at the scene on 31 July.
Angus' 'Euphoria' co-star Zendaya, 26, paid tribute to him by sharing a black and white photo of the actor online and saying in reference to his birth name: "Words are not enough to describe the infinite beauty that is Angus (Conor.)
"I'm so grateful I got the chance to know him in this life, to call him a brother, to see his warm kind eyes and bright smile, or hear his infectious cackle of a laugh (I'm smiling now just thinking of it.)
"I know people use this expression often when talking about folks they love…'they could light up any room they entered' but boy let me tell you, he was the best at it. I'd like to remember him that way. For all of the boundless light, love and joy he always managed to give us. I'll cherish every moment."