My kids pretend I'm an embarrassment, says Jesse Williams
Jesse Williams has revealed that his kids pretend that he's a source of "embarrassment".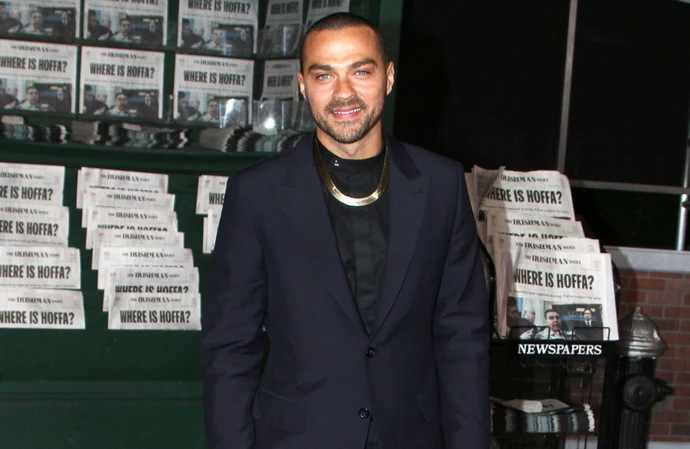 Jesse Williams' kids make him feel like a "dork".
The 42-year-old actor - who has Sadie, nine, and Maceo, seven, with ex-wife Aryn Drake-Lee - has revealed that his children pretend that he's a source of "embarrassment" to them.
Speaking to Us Weekly, Jesse shared: "My daughter likes to pretend I'm a huge embarrassment. But that's her job, I think, to make daddy a dork. But I play into that. It's pretty fun to try to embarrass them."
Jesse also revealed that his kids "play it very cool" when it comes to his on-screen roles.
He explained: "I remember they thought it was very cool that I was on 'Sesame Street', years and years ago, when they were kind of that age."
What's more, Jesse recognises that his children have different personalities, and he's learned to treat them as "individuals".
The 'Grey's Anatomy' star said: "I think you always wanna make sure you're giving each child some individual time and attention. They are not collectively one child.
"They are individuals and trying to make sure you are attentive to that."
By contrast, Aryn previously took to social media to question Jesse's parenting skills.
Aryn - who was married to the actor between 2012 and 2020 - wrote on Instagram: "Is it good for the health and wellness of a 7yr and 8yr old to be taken out of school on a regular basis to fly cross country overnight on a red eye to be on the ground for two days? Is it reasonable for them to return dazed and confused and then be expected to pick right up and survive at school the rest of the week? I don't think so! Neither do any of the parents who actually parent on a routine basis. There's a name for the condition of an adult who expects their children to indulge, caregive and service that adult's desires at the childrens' expense… #receiptsseason #ihavestayedquietforfartoolong (sic)"