Christian OnlyFans creator Courtney Tillia convinced God made her to do porn
After feeling judged by society when she went from high school teacher to OnlyFans creator, Courtney Tillia is now convinced God made her to be a porn star.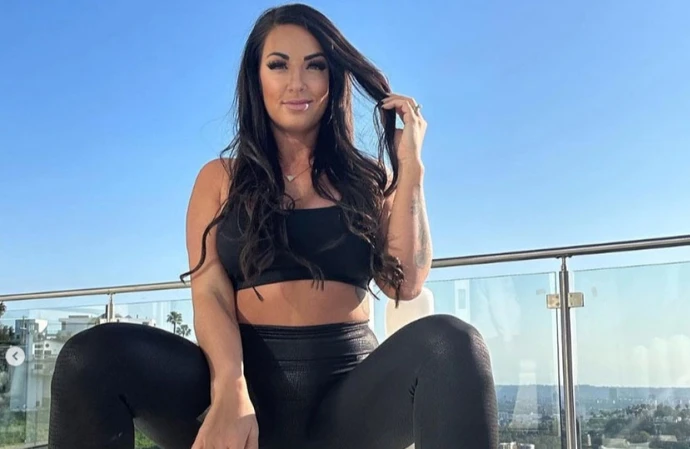 Christian OnlyFans creator Courtney Tillia is convinced God made her to be a porn star.
The 35-year-old ditched her high school teacher job seven years ago to switch to churning out X-rated content, and believes her religion aligns with her adult work and feels more connected to her faith than ever before.
Speaking about how she believes God put her on earth to help "liberate" women from sexual shame, Courtney told the Daily Star: "God's message has been abundantly clear: I'm here to be a porn star. This is my way of serving.
"Before I left teaching, I felt super disconnected from myself and also God. I didn't know what my life's purpose was or how I was meant to help others."
Courtney quit teaching in 2016 and was helped adjust to the demands of her new work with the support of her husband, Nick.
She added: "I had so much sexual shame of my own at first. I remember being at a photoshoot that had several porn stars, and I was so triggered.
"I could feel the judgments that society and religion had instilled in me and I was very aware of it.
"That part of me felt like their sexual choices and expression were wrong and immoral. I even felt wrong by the association in that moment – but that didn't feel like God telling me to feel that way.
"I now reject any teaching or institutions that depicts God as an entity to be feared or to be judged by.
"God is loving, not fearful; and accepting, not judgmental."
Courtney also said she believes people weren't created to "suppress or deny things like our pleasure and sexual expression", and instead urged humanity to "enjoy and embody (feelings of ecstasy) full" as it's what she thinks "God intended".