Madonna 'has restarted rehearsals for postponed Celebration Tour'
Nearly two months after being hospitalised with a "serious bacterial infection", Madonna has reportedly restarted rehearsals for her postponed 'Celebration Tour'.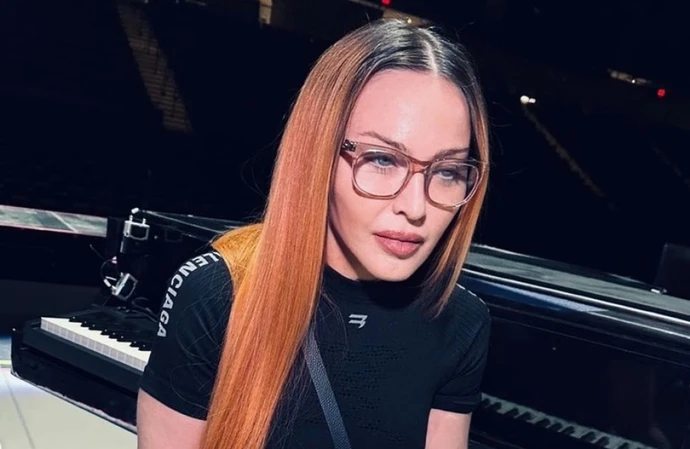 Madonna has reportedly restarted rehearsals for her postponed 'Celebration Tour'.
The Queen of Pop, 64, has been recovering at her New York home after she was hospitalised on 24 June with a "serious bacterial infection" – sparking the cancellation of her much-hyped greatest hits shows.
But The Sun has reported she has once again set up camp at the Nassau Coliseum in New York and booked out the venue for two months for her rehearsals.
Music insiders added she has hired a "top-secret UK venue" to rehearse in ahead of her first night at London's O2 Arena on 14 October.
A source told the newspaper: "She is very much still in recovery but Madonna has been chomping at the bit to get back to rehearsals.
"Not only has she hired the Coliseum in New York but she's also hired out a second venue in London for the final week of dress rehearsals.
"Normally she would like to have the final week in the same venue she kicks off in. But due to BLINK-182's comeback gigs at the O2, her team won't be able to get access until the day before."
The Sun said the schedule conflict means perfectionist Madonna will have less than two days before lights down to perfect the show.
Madonna told fans in July – a month after she was hospitalised with a "serious bacterial infection – she was "lucky to be alive".
She said in an Instagram post alongside three photos, including one of her holding a present from her manager Guy Oseary of a framed polaroid taken by Andy Warhol of artist Keith Haring: "Love from family and friends is the best Medicine. One month out of the hospital and I can reflect.
"As a Mother you can really get caught up In the needs Of your children and the seemingly endless giving……….. But when the chips were down my children really showed up for me. I saw a side to them I had never seen before. It made all the difference.
"So did the love and support from my friends. If you zoom into this Picture I am holding You will see A Polaroid taken by Andy Warhol of Keith Haring wearing a jacket with Michael Jackson's face painted on it. A perfect triangle of Brilliance.
"Artist who touched so many lives including my own.
"I sobbed when I opened this gift because I realized how lucky I am to be alive. And how fortunate I am to have known these people and so many others who are also gone.
"Thank you @guyoseary for this gift! And Thank you to all my angels who protected me and let me Stay to finish doing my work! (red heart emoji.)"
Mum-of-six Madonna was rushed to hospital after being found unresponsive in her New York home.
It was later rumoured she had "exhausted" herself while training for her 'Celebration Tour'.