Right royal rave-up! Catherine, Princess of Wales 'secretly partied at music festival without family'
Despite her image as a demure mum-of-three, Catherine, Princess of Wales is said to have secretly partied at a music festival at the weekend.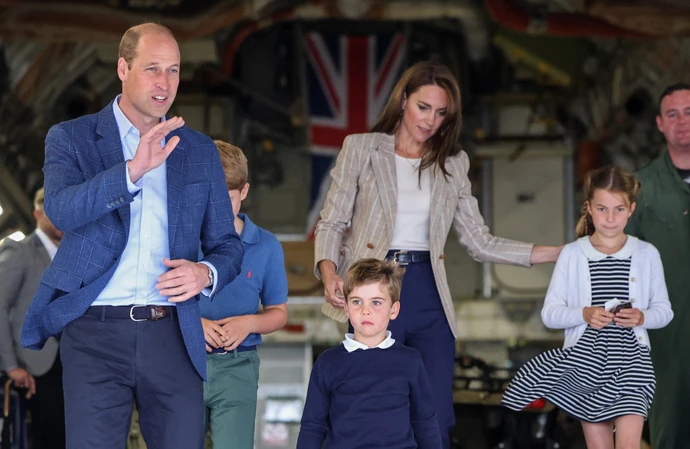 Catherine, Princess of Wales reportedly secretly partied without her family at a music festival at the weekend.
The mum-of-three, 41, is said to have danced at the Houghton Hall event after dining with her Norfolk neighbours, the Marquess and Marchioness of Cholmondeley, David and Rose, at their stately home in Houghton Hall, Norfolk, which hosts the festival on its 1,000 acres.
A source told the Daily Mail: "After dinner, one of the guests suggested that Catherine go to the festival.
'Catherine was nervous about the idea, but, after much discussion with her protection officers, she went with lots of security. William wasn't there."
The upmarket Houghton Hall festival is billed as Britain's only 24-hour music festival and was created by DJ Craig Richards, who launched the event in 2017. More than 200 artists performed across 13 stages from Thursday (10.08.23) to Sunday (13.08.23), with music playing somewhere on the Houghton Estate site at all times.
More than 12,000 revellers were estimated to have attended.
Catherine is not known to have previously attended a festival, but is famed for her love of dancing.
While still known as Kate Middleton, she was pictured attending a roller-disco with friends including the jockey Sam Waley-Cohen in 2008.
The Mail said a Kensington Palace spokesman declined to comment on her apparent festival visit.
It added Prince William, who has children Prince George, 10, Princess Charlotte, eight, and Prince Louis, five, with Catherine, may have been on a grouse-shooting trip with friends.
The Mail said: "Catherine's lively night out is just the latest example of the warm friendship between the future king and queen and the Cholmondeleys, nicknamed the 'Turnip Toffs', who live just a few miles from their Norfolk retreat, Anmer Hall."