Sinead O'Connor wanted to be remembered as a 'seed' that would live forever
In a quote that fans are saying would have made a fitting epitaph for the singer, Sinead O'Connor said she wanted to be remembered as a "seed" that would never die.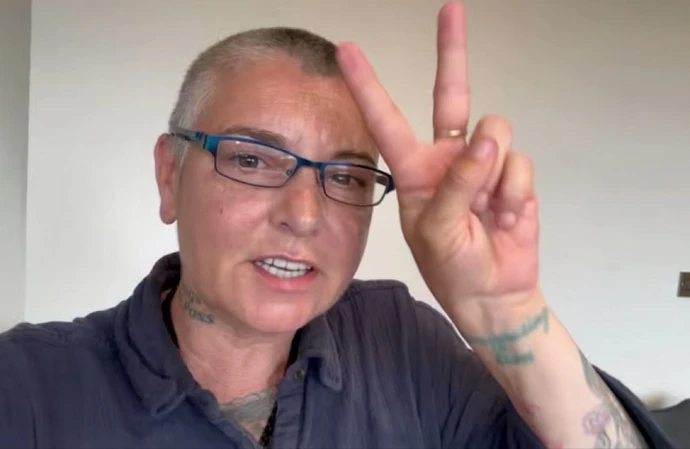 Sinead O'Connor wanted to be remembered as a "seed" that would never die.
The 'Nothing Compares 2 U' singer, found dead in London aged 56 on 26 July, spoke out about how she thought she had the strength to live forever in the 2022 documentary 'Nothing Compares', which detailed her decades-long battle with her mental health and her relationship with her abusive mum.
In a quote that fans are now saying could have been used as her epitaph, Sinead said about her critics in the film: "They broke my heart and they killed me, but I didn't die. They tried to bury me, they didn't realise I was a seed."
Sinead made the statement while talking in the film about the global backlash she was hit by when she famously ripped apart a photo of Pope Paul II live on TV in protest of clerical child abuse.
She said in the documentary about the stunt, which happened during her 1992 performance on 'Saturday Night Live': "I had come across an article about families who had been trying to lodge complaints against the church for sexual abuse and were being silenced. An artist's job is sometimes to create difficult conversations that need to be had."
She decided to replace the word "racism" with "child abuse" during her 'SNL' rendition of Bob Marley's 'War' as well as ripping up the Pope's picture.
Despite the criticism that followed, she told 'Today' in a 2021 interview the incident had been a "blessing".
She also argued her criticisms of the Catholic church had helped prompt the discussion around historical child sex abuse in America.
Sinead added: "Ten years after the pope-ripping episode, you all then found out in America that this was going on."
The singer was laid to rest in her native Ireland in the town of Bray, County Wicklow, at a private funeral attended by friends, family and stars including Sir Bob Geldof and U2's Bono and The Edge.
Before the ceremony around 5,000 fans lined the streets of Bray and placed a sea of flowers on the black hearse carrying her remains as it drove behind a VW campervan blaring out Sinead's hits and those of her idol Bob Marley.