Mark Zuckerberg 'ready' to fight Elon Musk
Mark Zuckerberg is "ready" to fight Elon Musk but insisted nothing has been arranged as yet.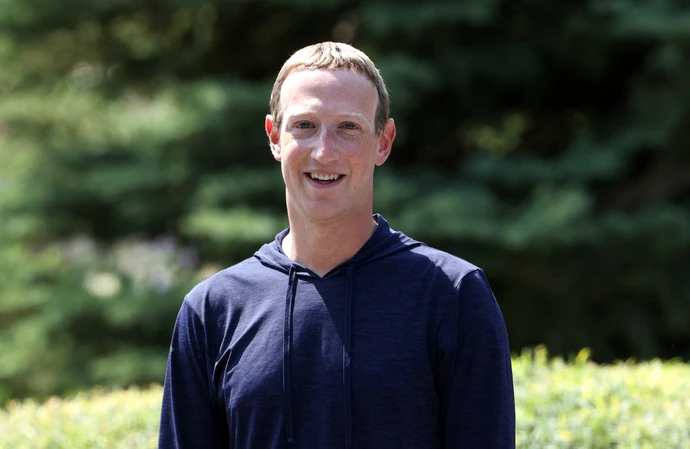 Mark Zuckerberg is "ready" to fight Elon Musk.
The Facebook founder agreed earlier this summer to go head-to-head against the Space X CEO in a cage match and after his 52-year-old rival recently revealed discussions are underway for the bout to take place in Rome, Italy, the 39-year-old tech mogul has insisted nothing is confirmed yet, though he is still up for the fight.
He wrote on Threads alongside a photo of himself sparring outside: "I love this sport and I've been ready to fight since the day Elon challenged me. If he ever agrees on an actual date, you'll hear it from me. Until then, please assume anything he says has not been agreed on.
"Not holding my breath for Elon, but I'll share details on my next fight when I'm ready."
His comments came after billionaire Elon revealed he had been in contact with the Italian government about the fight.
He wrote on his platform X, which was formerly known as Twitter: "The fight will be managed by my and Zuck's foundations (not UFC).
"Livestream will be on this platform and Meta. Everything in camera frame will be ancient Rome, so nothing modern at all.
"I spoke to the PM of Italy and Minister of Culture. They have agreed on an epic location.
"Everything done will pay respect to the past and present of Italy
"And all proceeds go to veterans
"And pediatric hospitals in Italy (sic)"
Prior to that, Elon promised to donate the proceeds to military veterans.
He wrote on X: "Zuck v Musk fight will be live-streamed on X.
"All proceeds will go to charity for veterans. (sic)"
Earlier this month, UFC boss Dana White speculated that a proposed fight between the business rivals could generate as much as $1 billion and claimed he had been involved in the negotiations.
During an appearance on the 'Hotboxin' with Mike Tyson' podcast, Dana said: "It's real. They do want to fight.
"It's real ... It's funny because we were talking about the Colosseum for that fight and I actually did have a meeting with the Minister of Culture's team in Italy to actually hold that fight in the Colosseum if it would happen. We're talking."
Dana is convinced that the fight would generate an enormous amount of money.
He said: "I think this thing does a billion dollars in revenue. A billion dollars."