Barry Manilow explains why he didn't come out until he was 72
Veteran performer Barry Manilow has explained why he didn't come out as gay until he was 72 - insisting it would have 'killed' his career if he'd been open about his personal life back in the 1970s and he found talking about it 'creepy'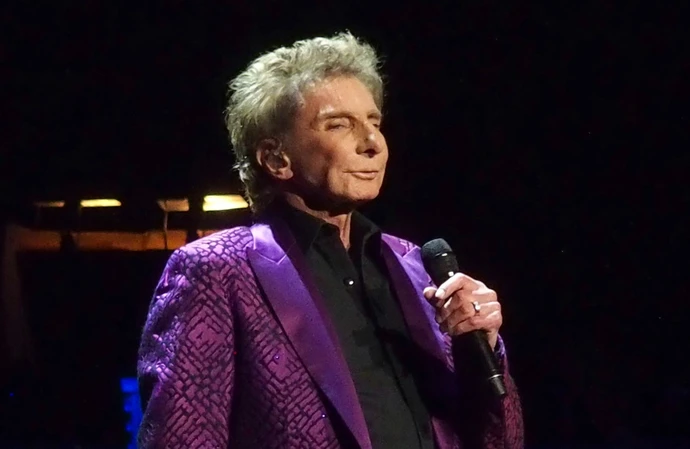 Barry Manilow has explained why he didn't come out as gay until he was 72.
The veteran performer kept his sexuality a secret until 2017 when he confirmed long-running rumours he'd married his longtime love and manager Garry Kief back in 2014 and now he's admitted going public would have "killed" his career if he'd done it in the 1970s while he also found talking about his personal life "creepy".
In a new interview on 'Who's Talking to Chris Wallace?', Barry explained: "Well, in the '70s, you didn't [come out]. It wasn't the same as it is today. Now, being gay is no being deal, but back in the '70s, it would've killed a career. And [music boss] Clive [Davis] kind of told me that in his own way: 'Don't do that, not yet' ... the public was not ready for anybody to come out."
He went on to insist he also just didn't like talking about anything other than his music. Barry added: "Frankly, it was just too personal. I just didn't want to talk about my personal life anyway, I never did that; I was happy talking about music. But talking about my personal life was just kind of creepy to me, so I just never did."
Barry and Garry have been together for more than 40 years and the singer went on to insist coming out wasn't a big deal but confirming his marriage was.
He added: "I think it [coming out] was a non-event for me. Really, Garry and I have been together for so long, it just never dawned on me that we were going to come out. But, when we got married, it was a big deal, so we did."
Barry previously credited his partner with totally changing his life because he was an "a** hole" before they met. He told PEOPLE: "I was not prepared [for fame]. I was rude to people. I was an a** hole. One of the big events that pulled me together was meeting Garry. Having somebody like that grounds you. Suddenly I wasn't all alone in this crazy world. When you have a partner who you can go and cry to or yell at or celebrate with, that makes everything different. "It makes the failures easier to take. Nobody could have gotten worse reviews than I have over the years. To have somebody with you makes it easier."