Techies' trash talk! Mark Zuckerberg slams Elon Musk for not being 'serious' about their cage fight
After Elon Musk first challenged Mark Zuckerberg to a cage fight on 20 June, the Facebook boss has not blasted the Tesla chief for not being "serious" about the clash and accused him of wasting his time.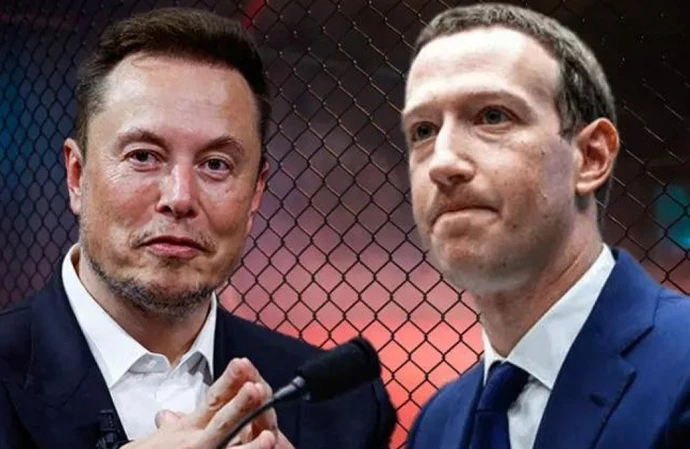 Mark Zuckerberg is slamming Elon Musk for not being "serious" about their cage fight clash.
The martial artist Facebook founder, 39, hit out as hype continued to grow he and Elon, 52, could face off in Rome's Colosseum after the Tesla boss challenged Mark in June to an Octagon battle.
Mark posted on his Threads platform, created to rival the Elon-owned Twitter, which he has renamed X: "I think we can all agree Elon isn't serious and it's time to move on.
"Elon won't confirm a date, then says he needs surgery, and now asks to do a practice round in my backyard instead.
"If Elon ever gets serious about a real date and official event, he knows how to reach me.
"Otherwise, time to move on. I'm going to focus on competing with people who take the sport seriously."
Hours before the rant, Mark also posted on Threads: "I love this sport [UFC] and I've been ready to fight since the day Elon challenged me.
"If he ever agrees on an actual date, you'll hear it from me. Until then, please assume anything he says has not been agreed on."
Elon had tweeted on Friday (11.08.23) morning his clash with Mark would be hosted in Rome's Colosseum.
Las Vegas was originally pitched as the potential location for the fight of the tech billionaires.
TMZ has reported Mark was approached by the Italian Minister of Culture over staging his showdown with Elon at Rome's ancient gladiatorial arena.
In July, Mark earned a blue belt in Brazilian Jiu Jitsu after accepting Elon's cage fight challenge.
He took to his Instagram to announce his progress in the martial art and
captioned a photo that showed him wearing his new belt alongside his 46-year-old coach Dave Camarillo: "Congrats @davecamarillo on your 5th degree black belt. Honoured to be promoted to compete at blue belt for Guerrilla San Jose team.
"You're a great coach and I've learned so much about fighting and life from training with you."
Dave also thanked Mark, saying he was "absolutely honoured" to have been supported by the tech titan.
The fight expert added: "Thank you for your support and your amazing display of discipline!"
Elon had tweeted on 20 June bragging he was "up for a cage match if (Mark) is", prompting his Facebook CEO rival to reply on Instagram by telling Elon to "send me the location".