Post Malone's wife-to-be didn't accept his first drunken Las Vegas proposal
Post Malone's fiancée rejected his first proposal because he was too "hammered".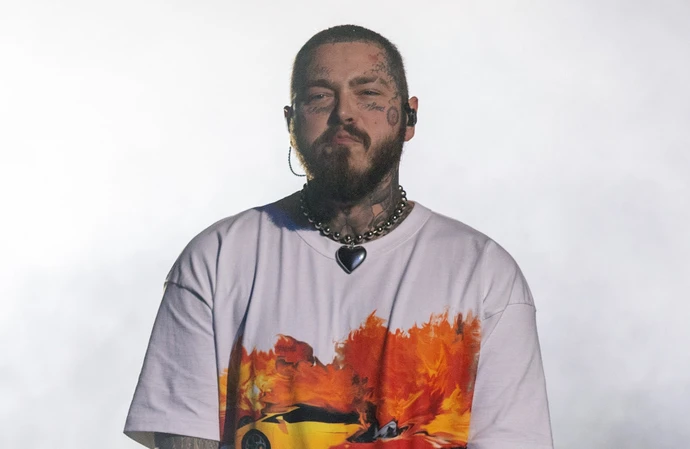 Post Malone's partner initially turned down his Las Vegas proposal two years ago - because he was too drunk.
The 'Chemical' hitmaker - who is a magic mushroom user - was "off my rocker hammered" when he popped the question in a casino in Sin City after a losing streak.
Fortunately, once he'd sobered up the next day, he asked again and she said yes.
Appearing on the 'Call Her Daddy' podcast, the music star said: "It was in [Las] Vegas.
"We're not married – it was just a proposal.
"I had lost a significant amount of money at the table. We go upstairs and I'm off my rocker hammered and I was like, 'Hey, you wanna marry me?' I got a ring and all this stuff. And she said 'no.' She's like, 'Ask me tomorrow' and I was like, 'Alright.' And then I did and I was sober and it was nice."
The 'Circles' hitmaker confirmed his engagement the same time he announced he had become a father to a baby girl in June 2022.
The 28-year-old singer - whose real name is Austin Richard Post - knew his fiancée was 'The One' because he "could tell" she would make an amazing mother, which she has more than proven to be.
He added: "I could tell ... her heart is so massive.
"I've always wanted kids and a big family. And I could tell she was going to be a really good mama. And she's like, No. 1 mom in the f****** universe."
Malone almost accidently confirmed he and his longtime girlfriend - whose identity hasn't ever been revealed, though her first name is believed to be Jamie - took their relationship to the next stage shortly after they welcomed a daughter into the world.
When asked on Sirius XM's 'The Howard Stern Show' what time he had woken up to get to the recording studio, he said: "[I woke up] at 2:30 in the afternoon.
"I went and I kissed my baby girl and then I went and I played some [music]."
Howard then asked if "baby girl" referred to his girlfriend, but Malone replied: "That's my daughter."
The 'Congratulations' hitmaker is fiercely private about his personal life, and admitted he didn't want to broadcast his baby news because he wants to let his daughter "make her own decisions".
Howard later asked if his significant other is his girlfriend or wife, and Malone replied: "She's my fiancée."