Taylor Swift kicks off Pride with message of support for LGBTQIA+ community
Taylor Swift has shared her support for the LGBTQIA+ community, informing fans that her concerts are a "safe space" for everyone.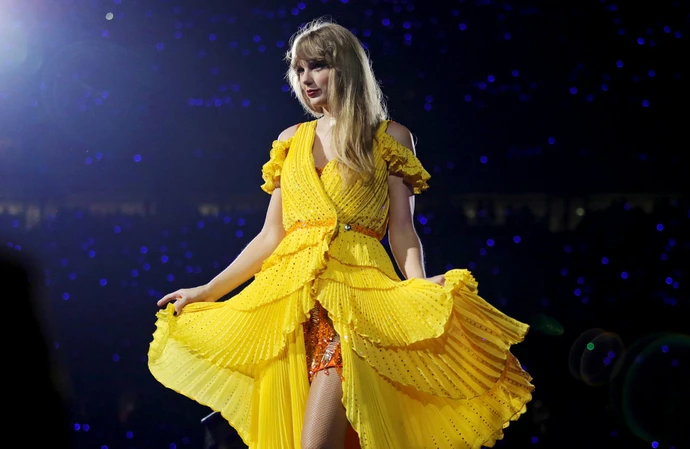 Taylor Swift kicked off Pride Month with a message of support for the LGBTQIA+ community.
The 33-year-old musician was speaking during the Chicago, Illinois stop of her 'Eras' tour when she informed her fans that her concerts are a "safe space" for everyone.
She said: "'I'm looking out tonight, I'm seeing so many incredible individuals who are living authentically and beautifully, and this is a safe space.
"This is a celebratory space for you. One of the things that makes me feel so prideful is getting to be with you and watching you interact with each other, being so loving and so thoughtful and so caring.
"Being with you during Pride Month, getting to sing the words to 'You Need To Calm Down' where there are lyrics like, 'Can you just not step on his gown?' or, 'Shade never made anybody less gay,' and you guys are screaming those lyrics.
"Such solidarity. Such support of one another and such encouraging, beautiful acceptance and peace and safety. And I wish that every place was safe and beautiful for people of the LGBTQ+ community."
However, Taylor admitted that the LGBTQIA+ is under threat and urged her fans to think carefully about their votes in the US midterm elections.
She said: " We can't talk about Pride without talking about pain.
"Right now and recently there have been so many harmful pieces of legislation that have put people in the LGBTQ+ and queer community at risk It's painful for everyone. Every ally. Every loved one. Every person in these communities.
"And that's why I'm always posting, 'This is when the midterms are. This is when these important key primaries are.'"
Encouraging her fans to question the motivations of certain politicians, she said: "Are they actually advocates? Are they allies? Are they protectors of equality? Do I want to vote for them?"