I've become a golf wife, says Sarah Hyland
Sarah Hyland has opened up about her life with Wells Adams, joking that she's become a "golf wife".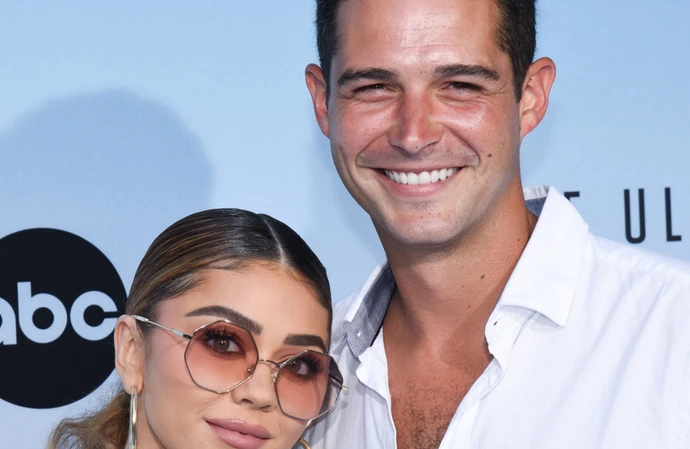 Sarah Hyland has become a "golf wife".
The 32-year-old actress married Wells Adams in 2022, and Sarah has revealed that they've been bonding over golf.
Sarah - who is best known for playing Haley Dunphy in the sitcom 'Modern Family' - told E! News: "I've become a golf wife.
"I actually know who the golfers are now. I know the terminology now. We went to the Masters - that was his Christmas present, it wasn't a compromise. I had so much fun."
Sarah is loving married life and she is full of praise for her husband, too.
She shared: "He's a wonderful, wonderful husband.
"I think he has to compromise - and it has been our entire relationship - of my multiple alarms in the morning."
Sarah explained that their relationship hasn't actually changed since they tied the knot.
She said: "We were together for so long and went through a pandemic.
"We were engaged for a really long time before we were able to get married, so I think the greatest thing about our marriage is that nothing has changed - other than a woman at a bar seeing his ring."
Sarah and her husband tied the knot in an intimate ceremony at a California vineyard.
The loved-up couple were joined on their big day by some of Sarah's former 'Modern Family' co-stars, including Sofia Vergara and Jesse Tyler Ferguson.
Sofia, 50, even posted some behind-the-scenes photos from the wedding on her Instagram account.
The actress captioned one of the images: "#sarahandwells wedding. (sic)"
Prior to that, Sarah and Wells were forced to postpone their wedding due to the COVID-19 pandemic.
The celebrity couple started dating in 2017 and they got engaged in 2019. However, their wedding plans were consistently disrupted by the health crisis.