Kim Kardashian finally attends Usher show after cancelled birthday trip
Kim Kardashian shared her joy after finally being able to see Usher perform in Las Vegas after her birthday trip to Sin City was cancelled due to bad weather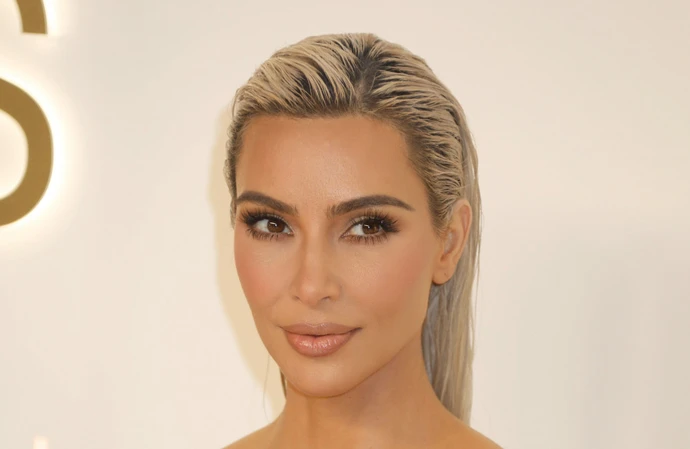 Kim Kardashian has finally seen Usher perform in Las Vegas - six months after her birthday trip to Sin City was cancelled.
The reality TV star had been planning an outing to to see the singer's 'My Way: The Las Vegas Residency' at the Park MGM resort for her 42nd birthday back in October but she had to call the trip off and head back to Los Angeles when high winds prevented her plane from landing - but Kim returned to town over the weekend (22-23.04.23) and was thrilled to be in the audience for the Usher show.
She posted videos of the gig to her Instagram page showing her partying with her hairstylist Chris Appleton and his fiance Lucas Gage, and Kim even got a shout out from Usher himself during the show.
During a performance of his track 'Superstar', the singer paused and addressed the 'Keeping Up With The Kardashians' star, saying: "What up Kim, you made it."
Kim later hinted she will be returning to Las Vegas for another trip to see Usher, writing on her social media page: "Finally made it to see @Usher, but my girls are mad they aren't here, sooo I just have to come back with them ASAP."
Back in October, Kim shared her disappointment after having to cancel her Las Vegas birthday outing. In a post on Instagram, she wrote: "The plane couldn't land due to the wind so looks like our Carbone party and @usher concert isn't happening, and we are heading back home."
Usher spotted her post and invited her back to see his residency whenever she could, telling her: "Happy birthday Kim! I saw the post, I hate that you didn't make it to the show last night. But listen, open arms to you, whenever you want to come."